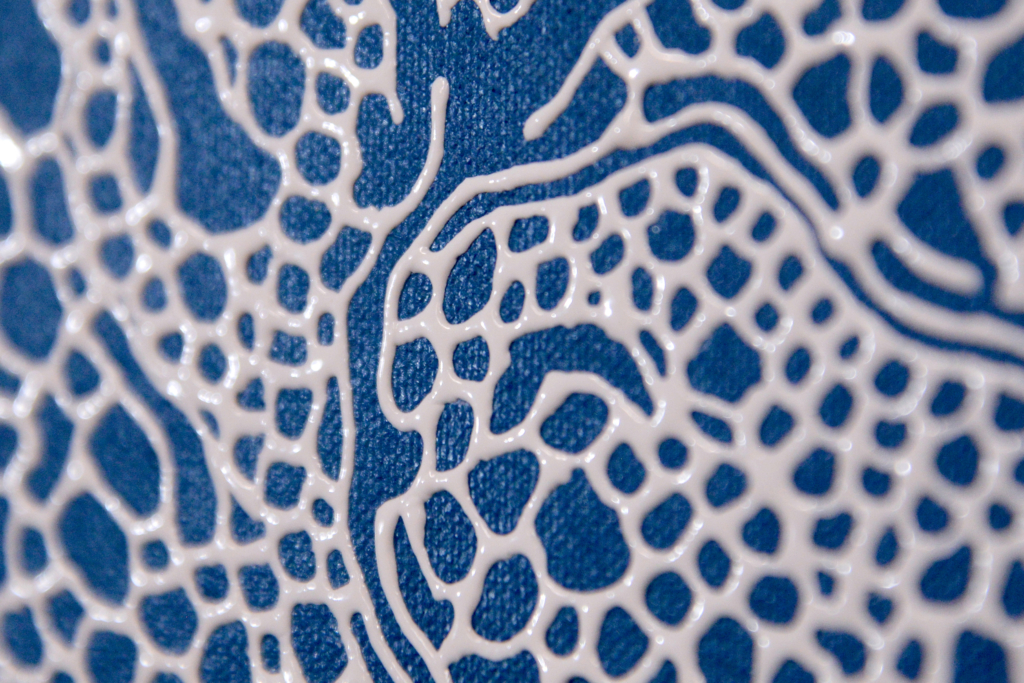 Memories entrusted in lines drawn.
A work in which painting was done with a swelling type of acrylic paint in a plastic bottle typically used for a salt installations. The light emphasizes the unevenness, and it feels like you are looking at a small installation.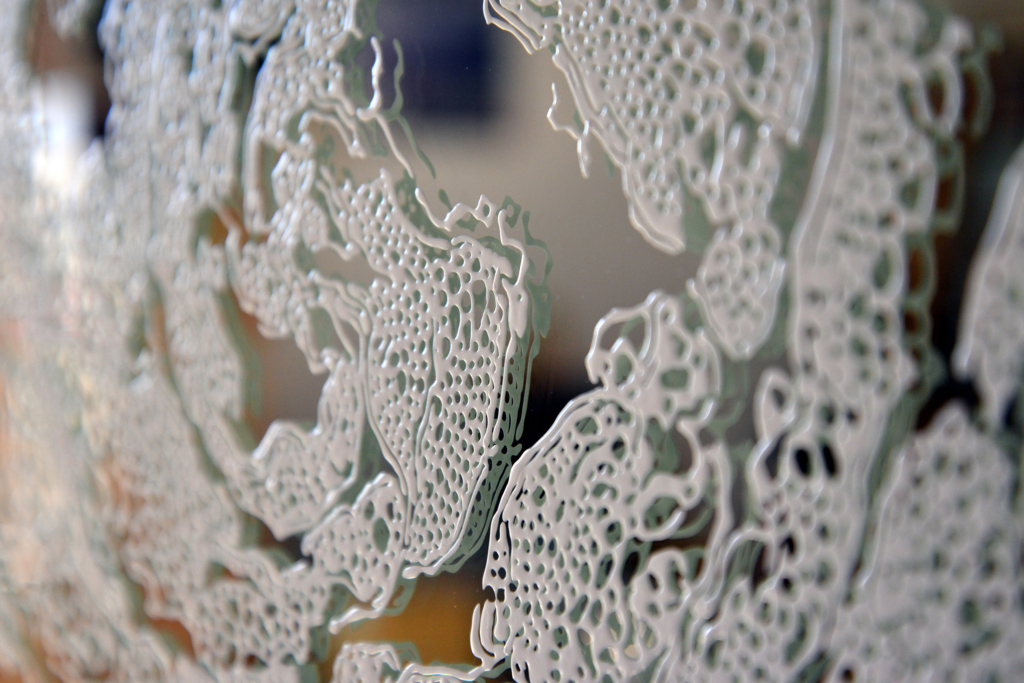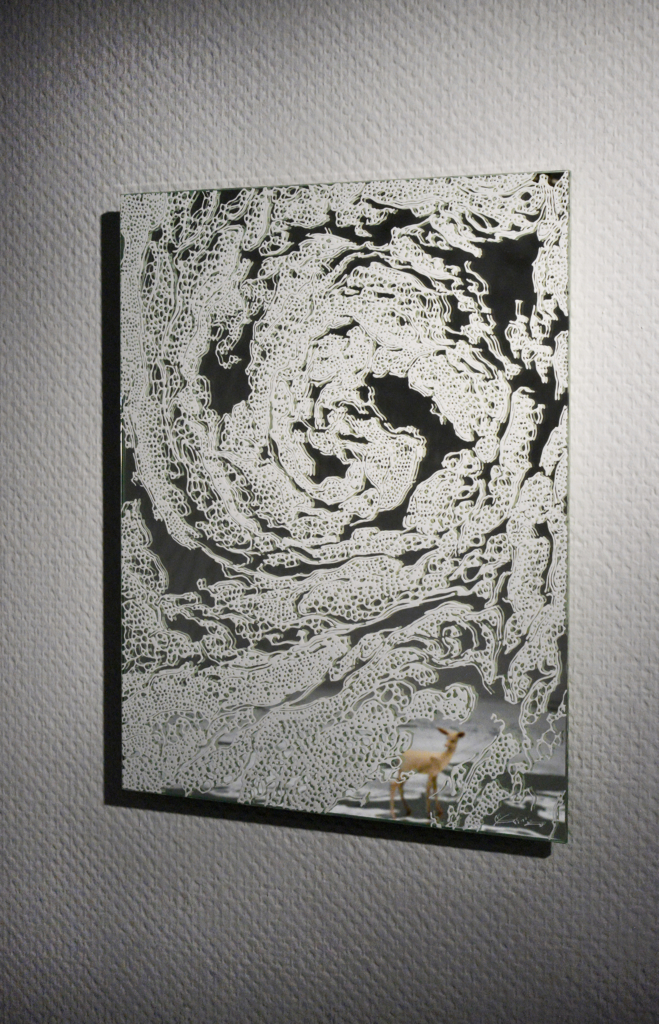 This series of works were created using an acrylic medium that leaves raised lines on the surface. I put this thick medium, which has roughly the same viscosity as honey, into a plastic bottle similar to the one I use for salt installations, and then used this to draw. My style and rhythm when I work with this medium is very similar to how I draw with salt on the floor, and the raised lines and finished work seem surprisingly similar to my actual salt installations.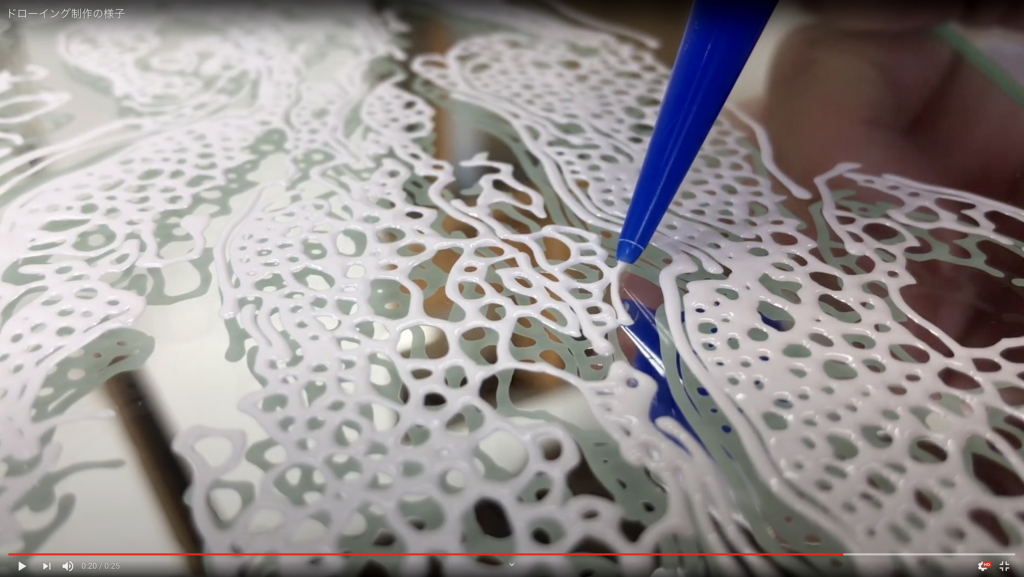 上記画像をタップするとYouTubeチャンネル「Motoi Yamamoto」へ移動します。