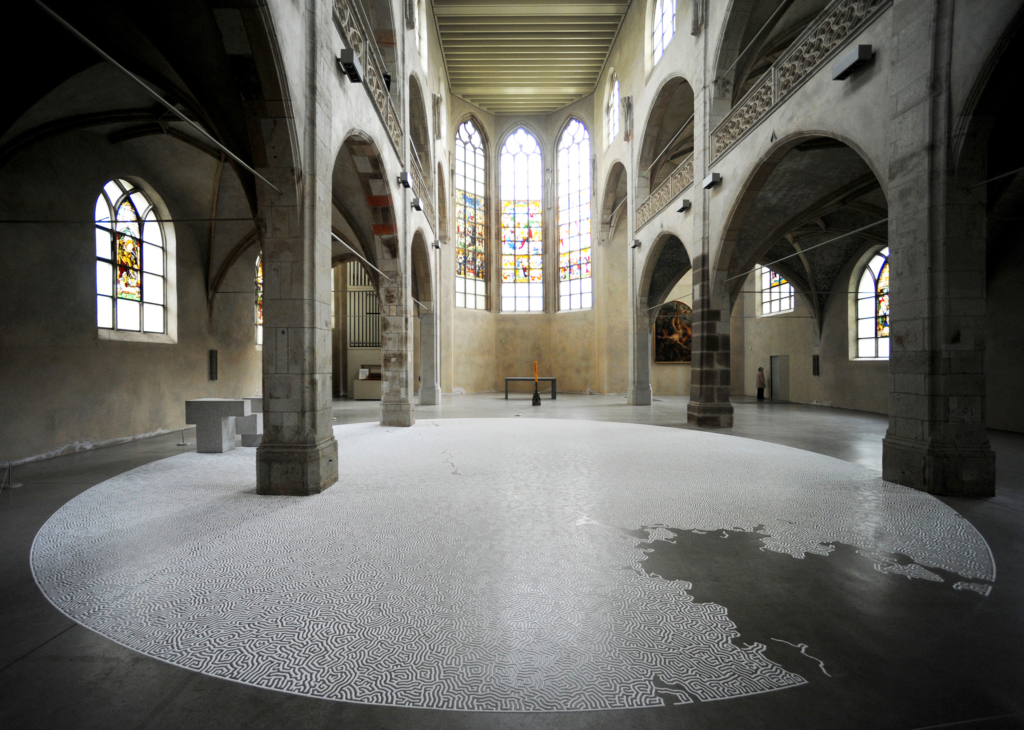 Continue drawing so I won't forget.
"Labyrinth" – Inevitability and serendipity 
Drawing a road with salt; this is like a journey through my memories. My precious memories fade over time, but I want to lock them firmly in place before they disappear.
I determine an area for a goal of sorts and an area for memories on the floor, and then start drawing from there. When drawing, I am always hoping that my current self is connected to that goal, but during the process the salt road may bend in unintended directions or become disrupted. This is because as the the shape is formed, it is influenced not only by my shifts in emotion and physical condition, but also by the contours and humidity of the floor.
I cherish this process that results from certainty intertwining with chance.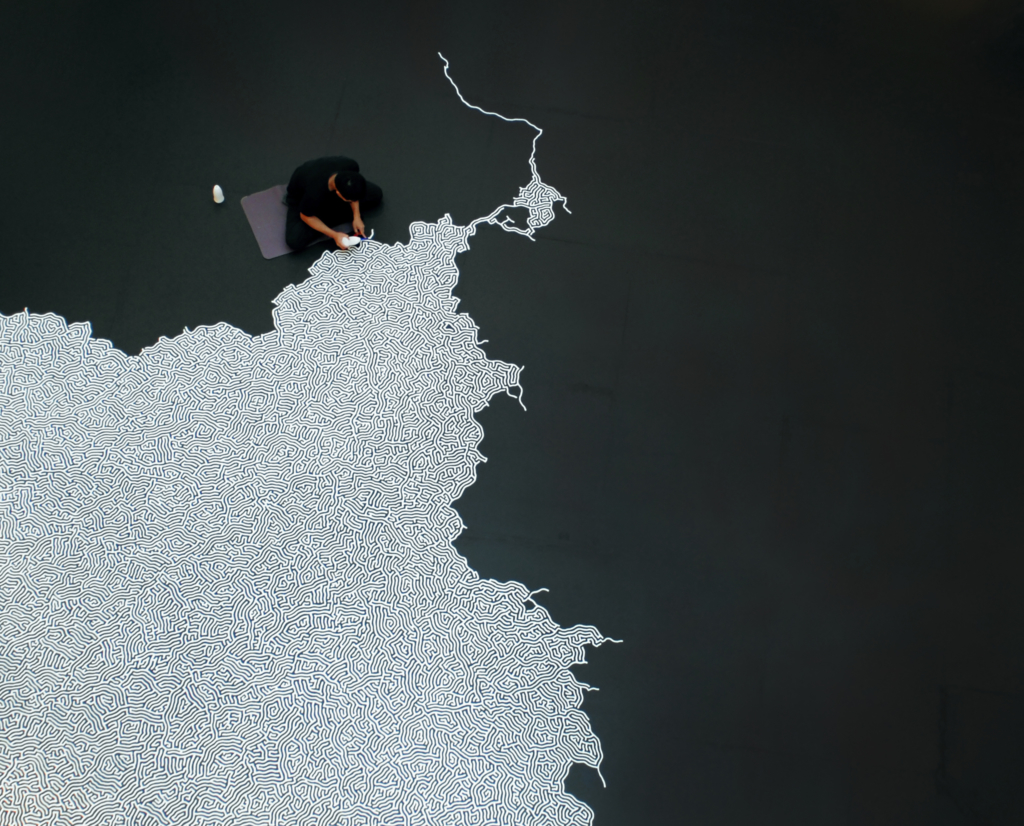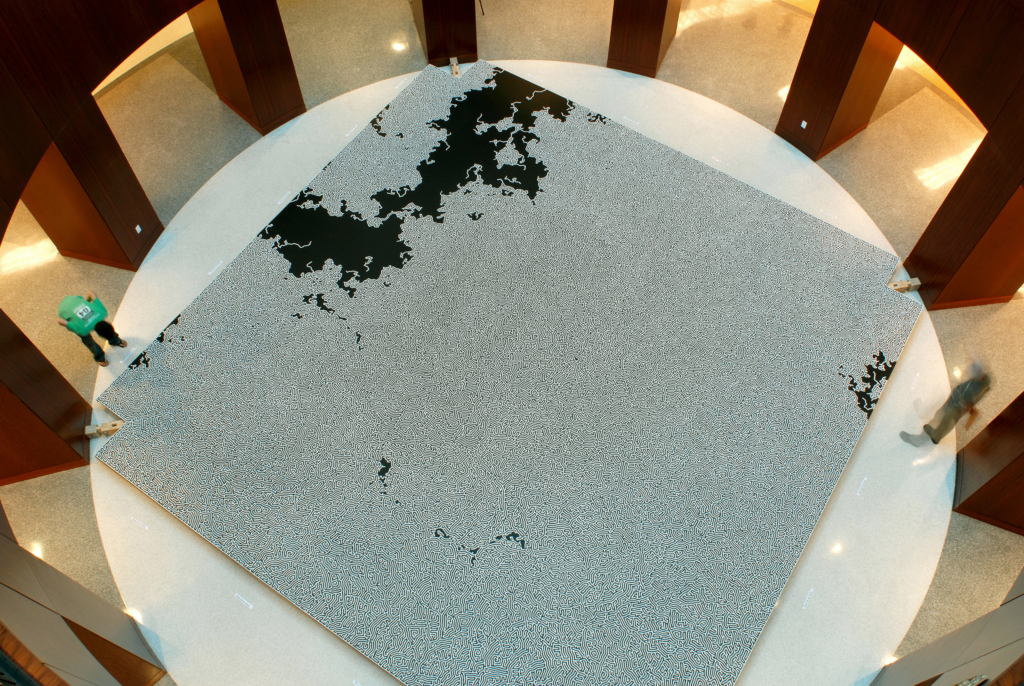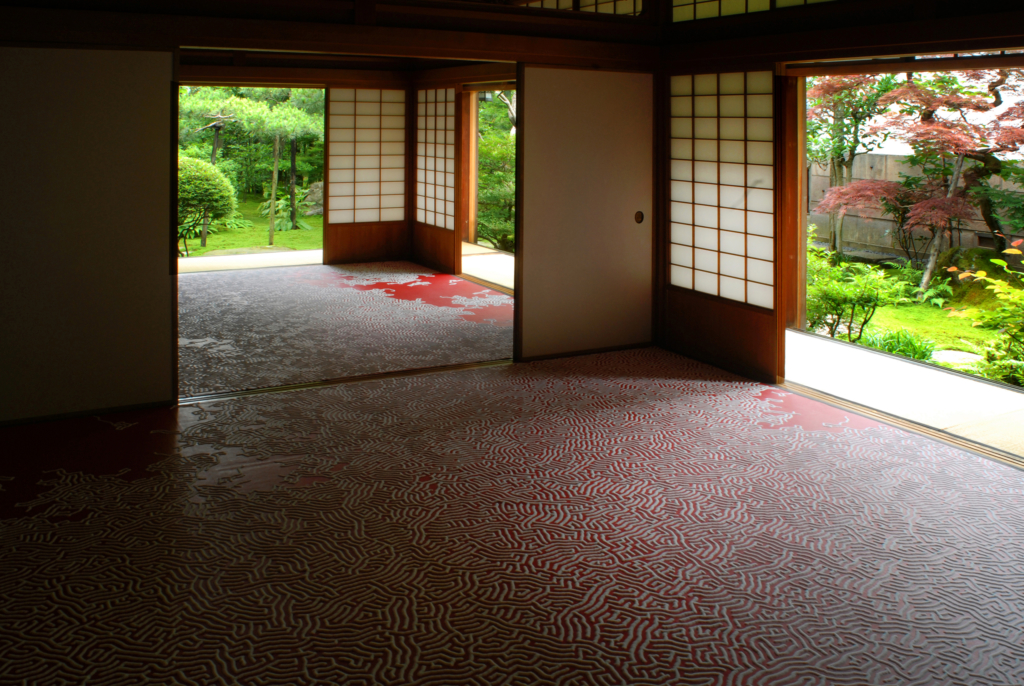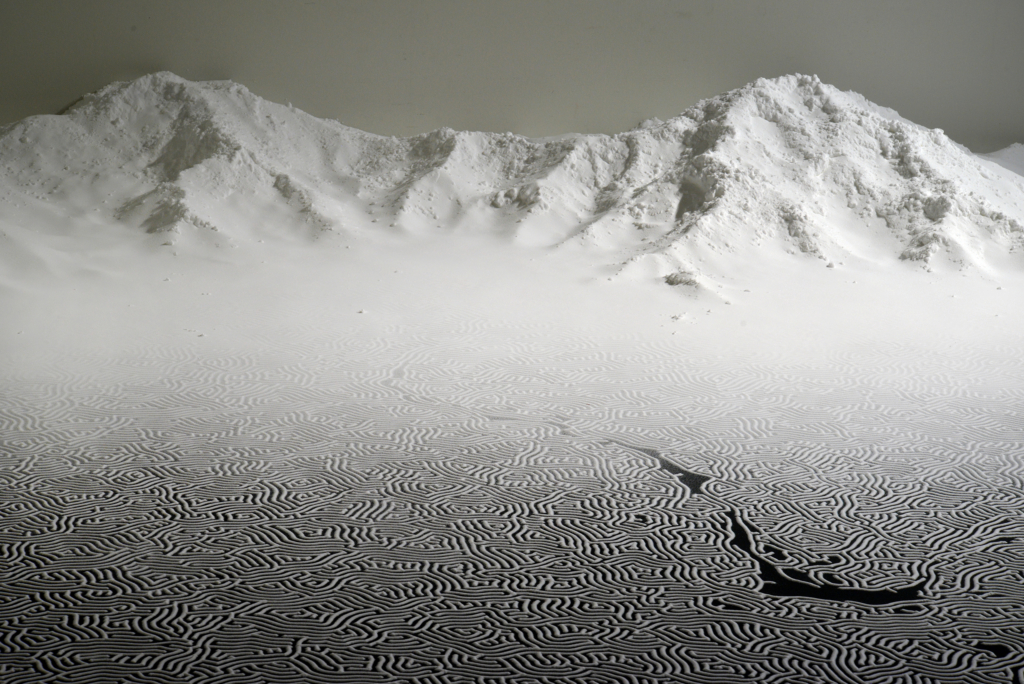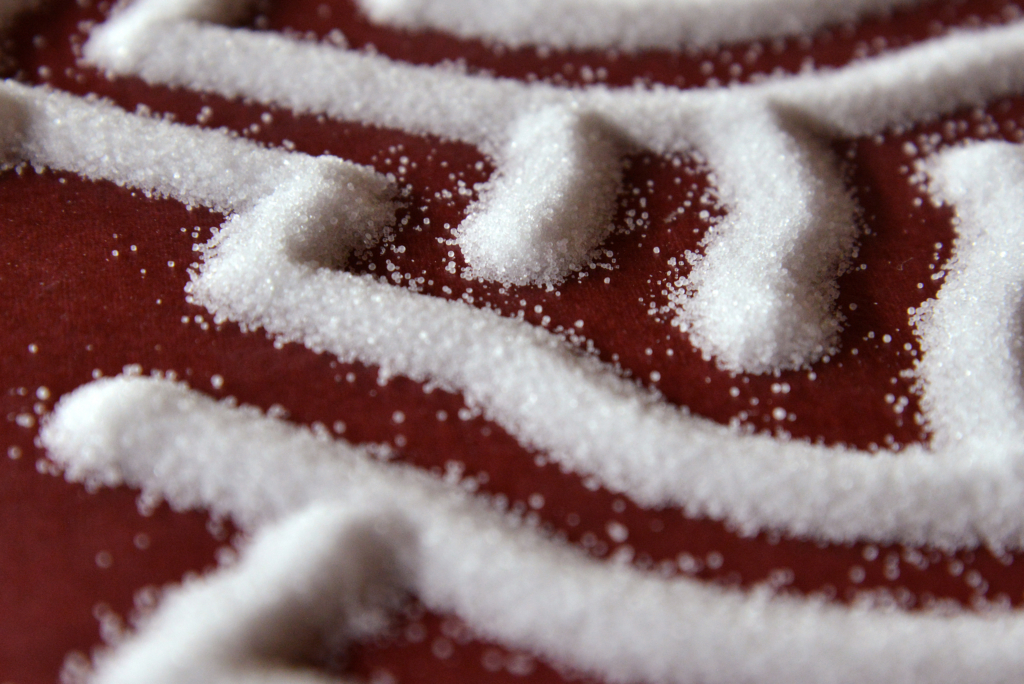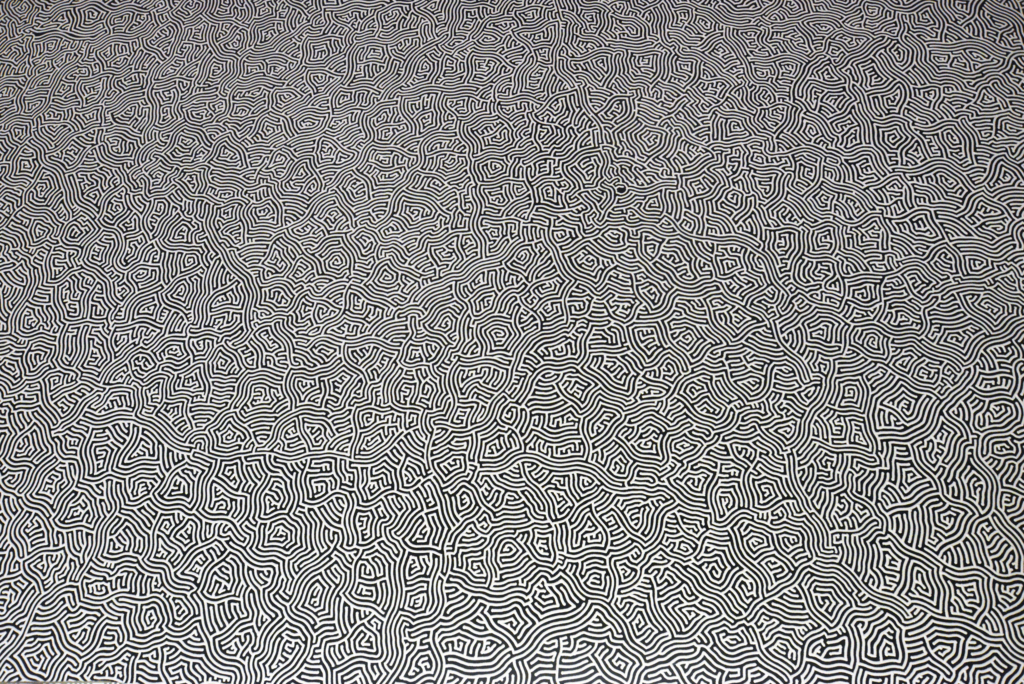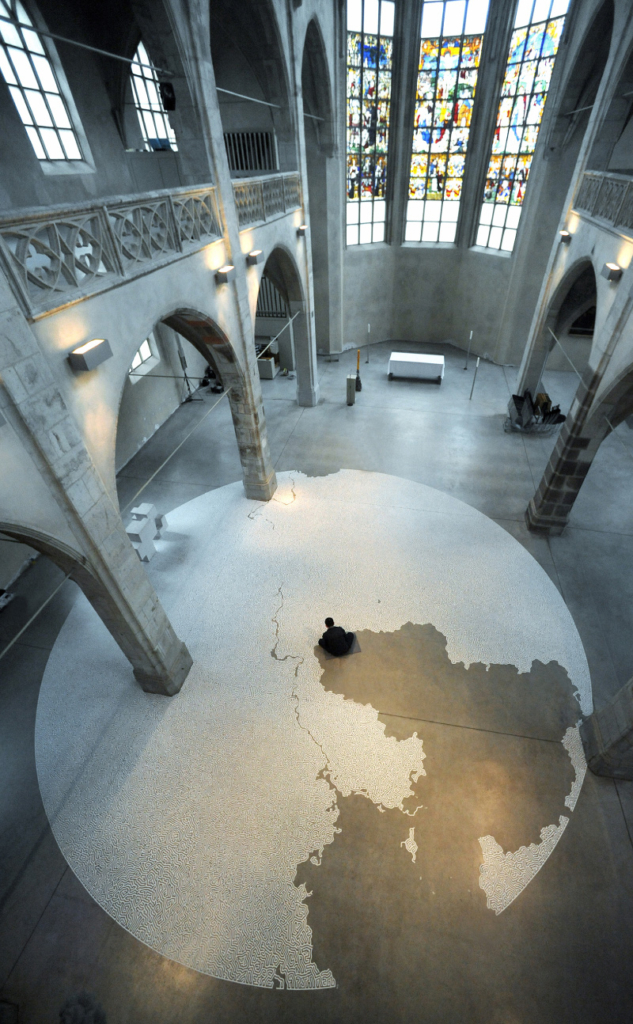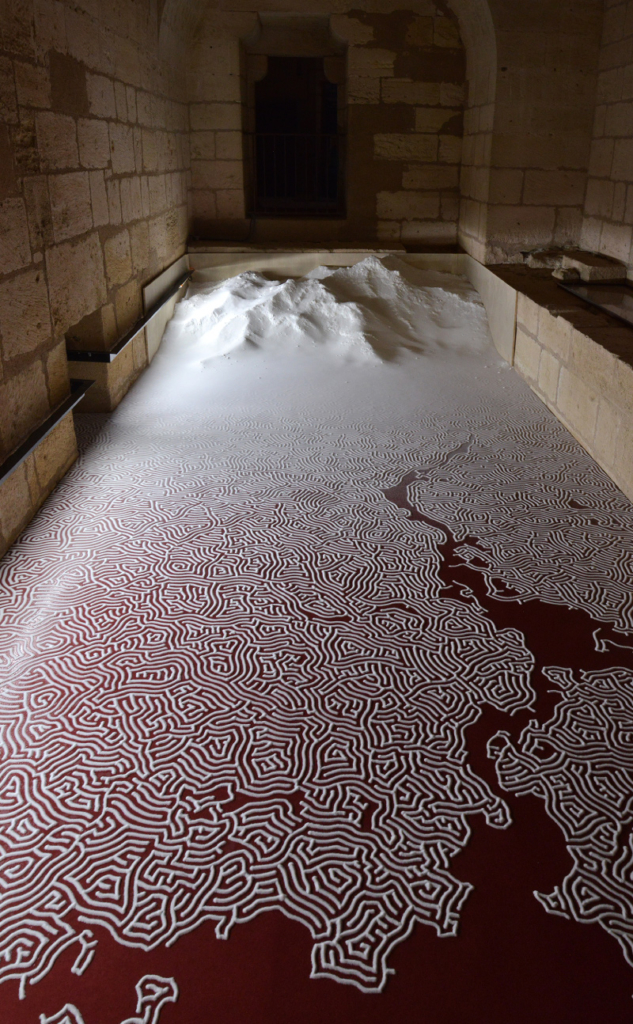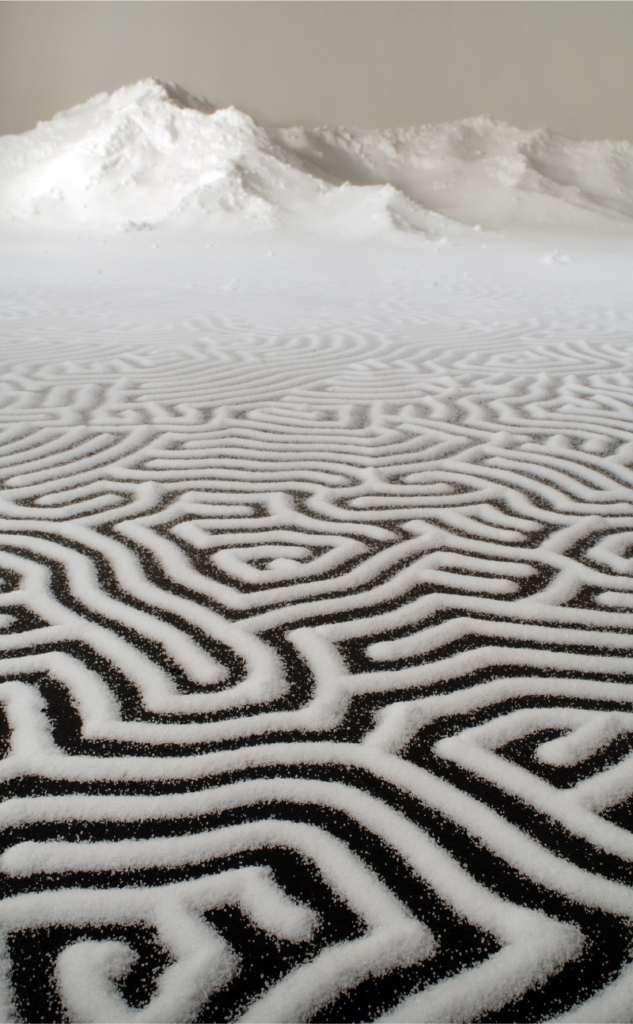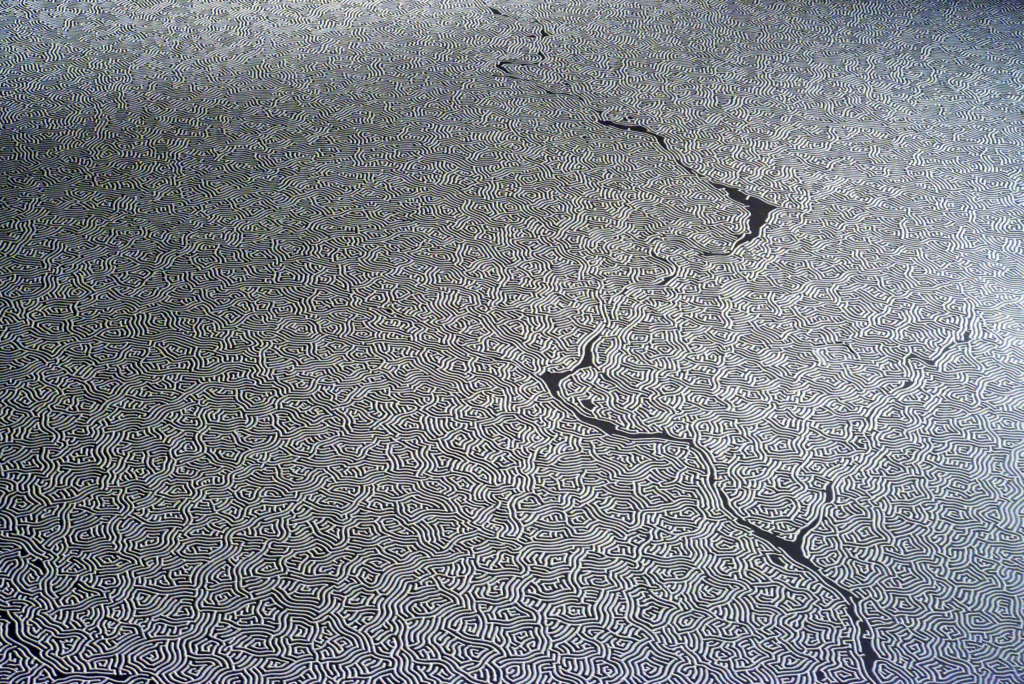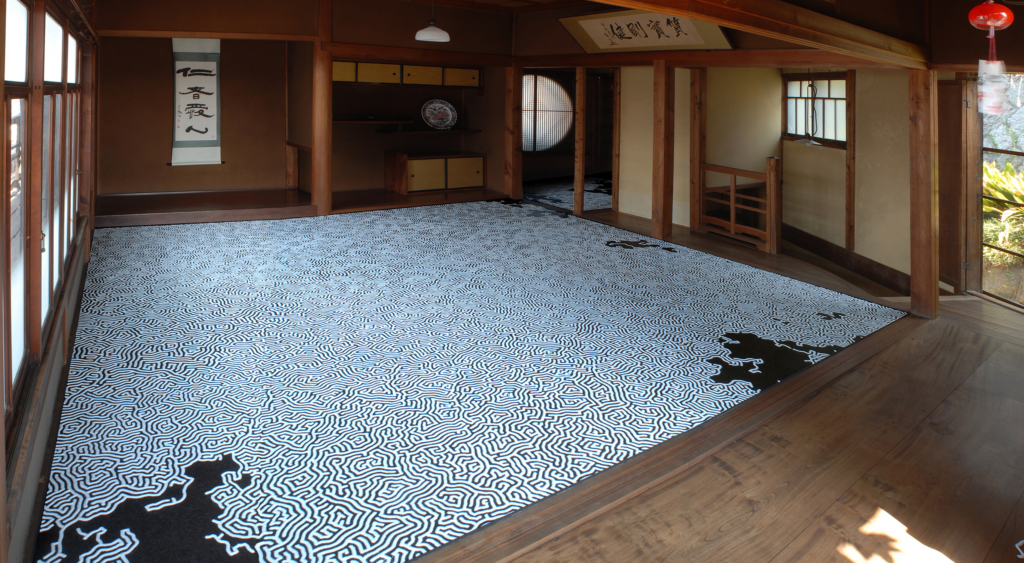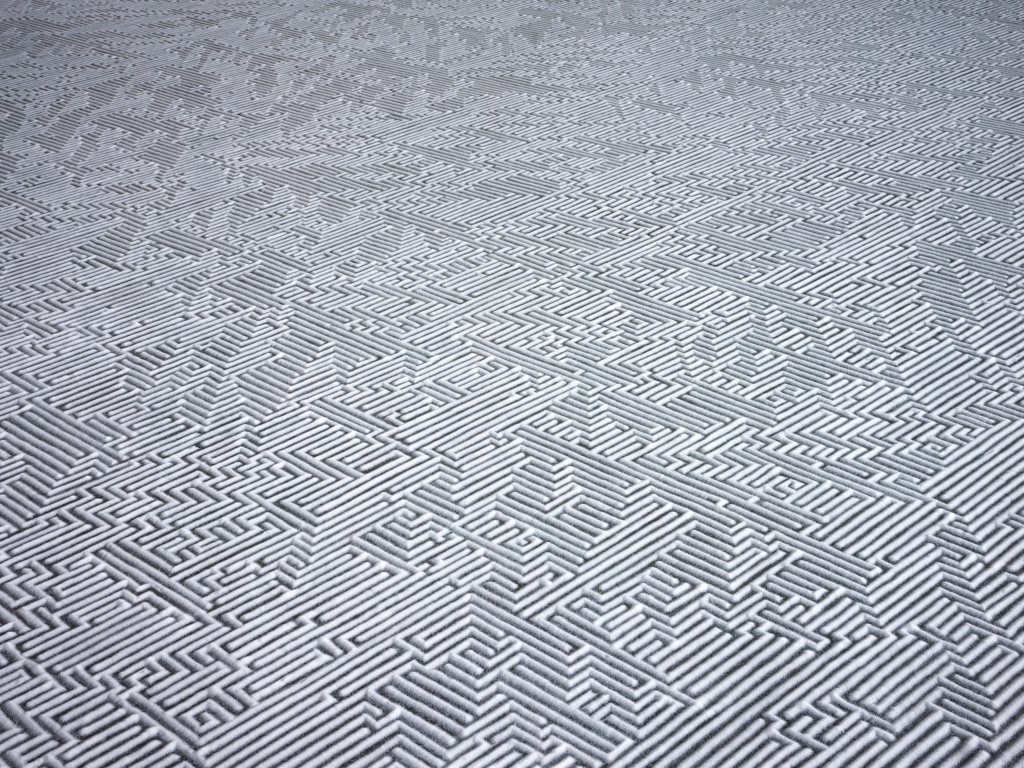 Making of the film
A video of the making of "Labyrinth".