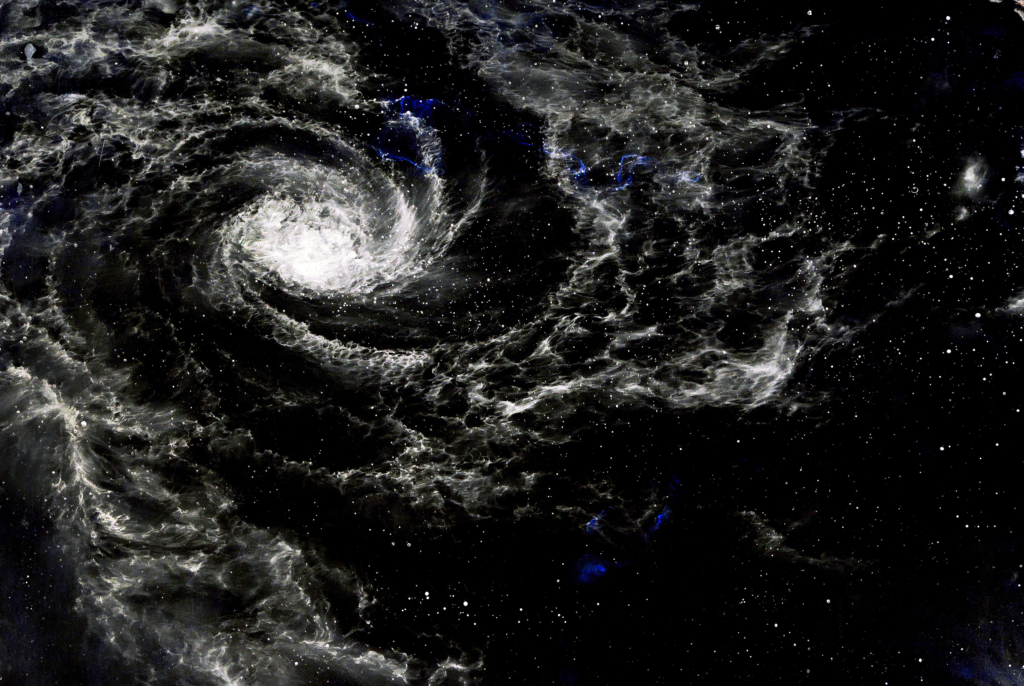 Beyond complete darkness.
A photograph of a pencil drawing of a swirl that has been flipped. This work was applied using the giclee print technique to Japanese paper that has undergone special processing. This jet-black world, reminiscent of a galaxy, evokes a grand sense of scale.
For me, drawing swirls is a practice that helps me study and understand this structure. A pencil drawing photographed with a digital camera and then inverted to black and white to create the final photograph. I decided to invert the data in order to transform the shape of the center of the swirl, a symbol of rebirth, into a part of my production process.