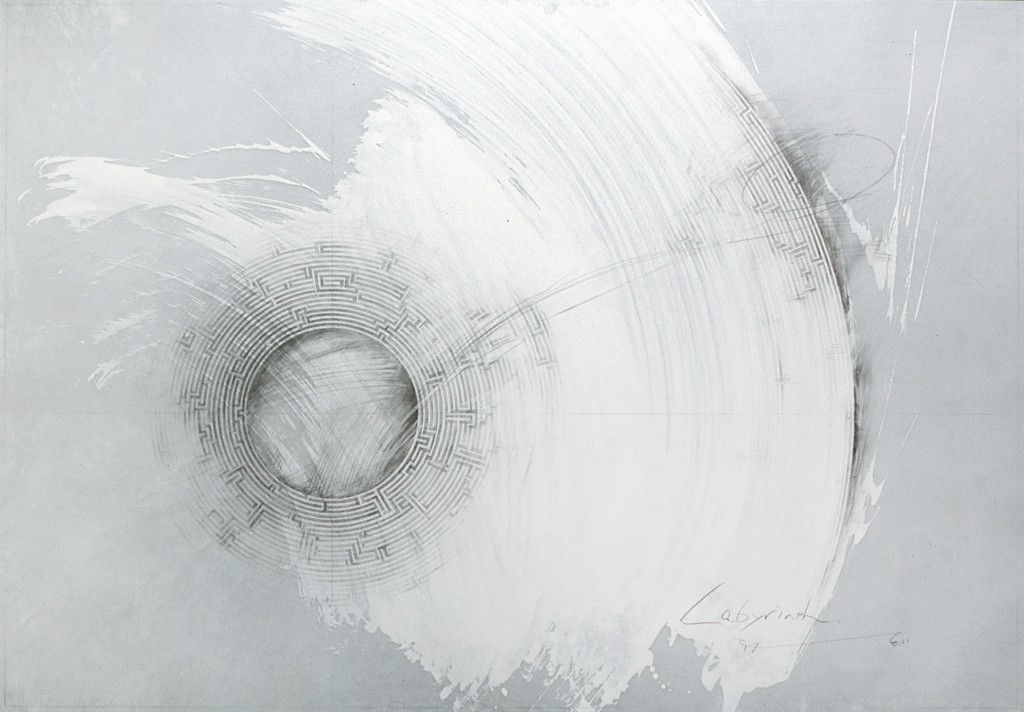 Beginning of a dream.
My drawings are a way of studying shapes that exist in nature. These drawings form an important process, and could be called experiments for my creating lines with salt. In addition to canvas, I also use materials such as wood, glass, and golden folding screens as supports.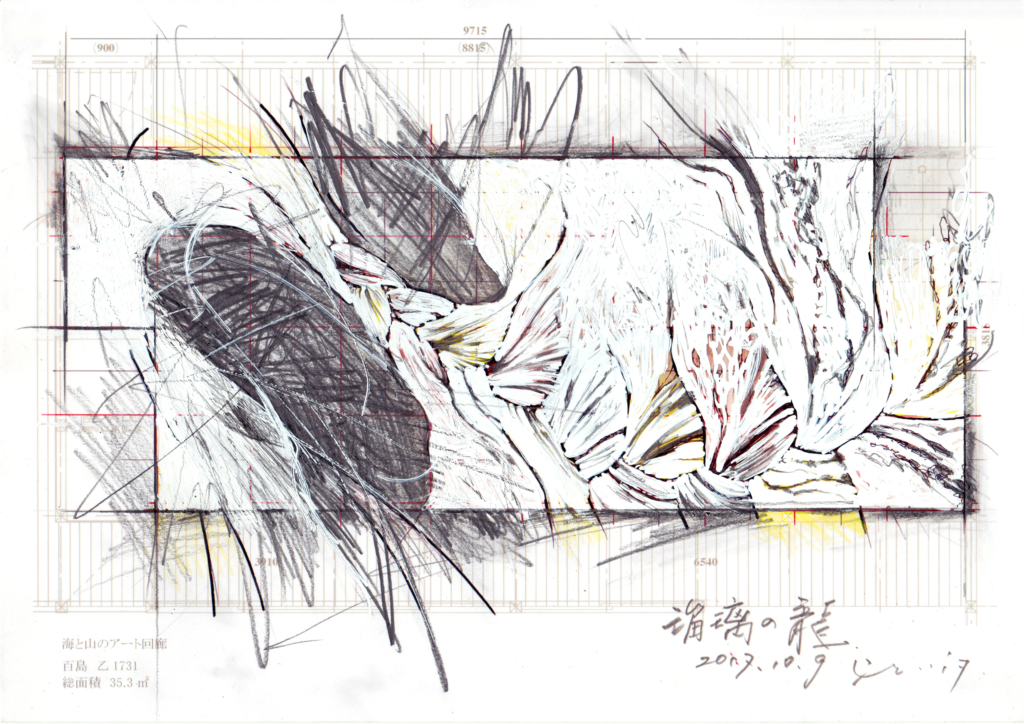 Many of these works are products of plan drawings, the step before creating an installation. I use a highly varied selection of materials, sizes, and shapes.