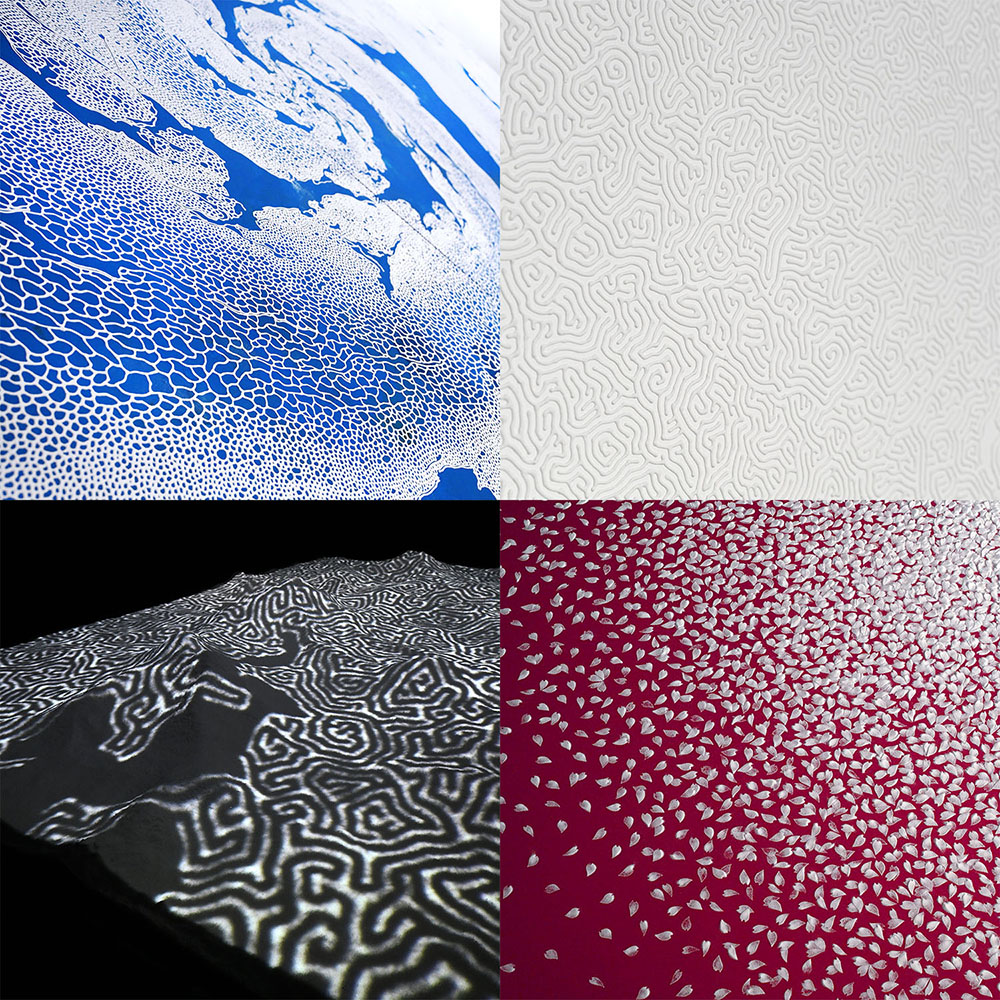 A solo exhibition will be held at the gallery YUKIKOMIZUTANI in Tokyo.
In this exhibition, I will show works that I have been drawing with "time" and "season" as my cues, feeling the changes of the four seasons. I will be showing salt installation, digital drawing projected on a salt screen, labyrinths that have long been used as symbols of rebirth, two-dimensional works based on the motif of whirlpools, and a new series on the theme of butterflies.
"Staying in Time"
April 1 (Sat.) – May 6 (Sat.), 2023
YUKIKOMIZUTANI (Tokyo, Japan) Google Map
The gallery where the solo exhibition will be held, YUKIKOMIZUTANI, is located on the first floor of TERRADA ART COMPLEX II, the art complex of the Terada Warehouse, which opened in 2020. The building houses many of Japan's leading art galleries.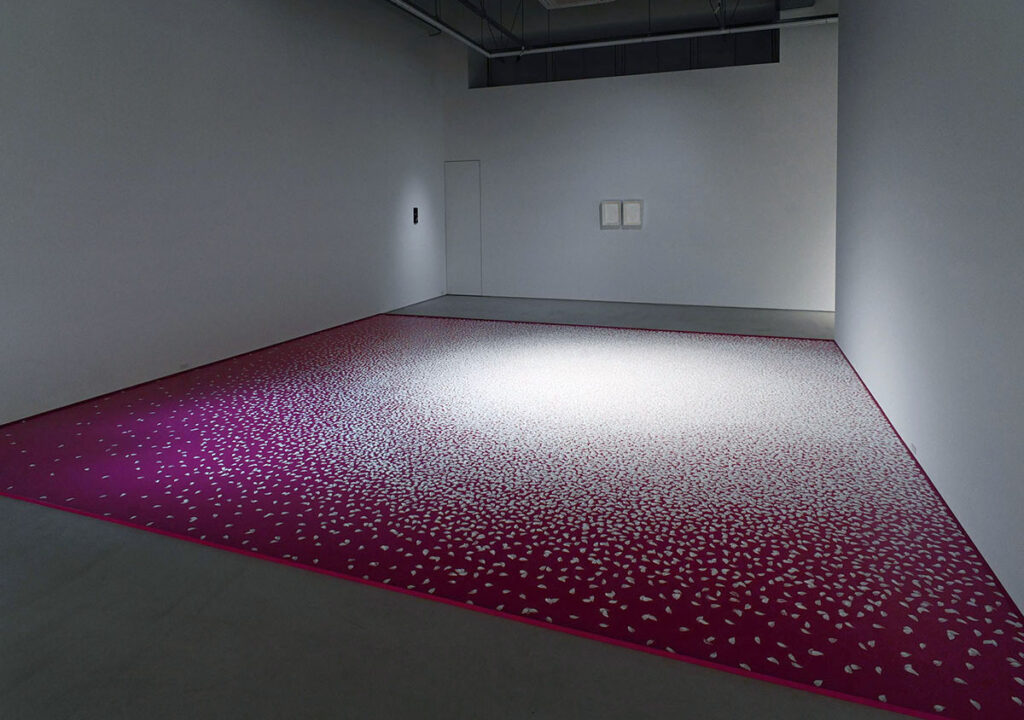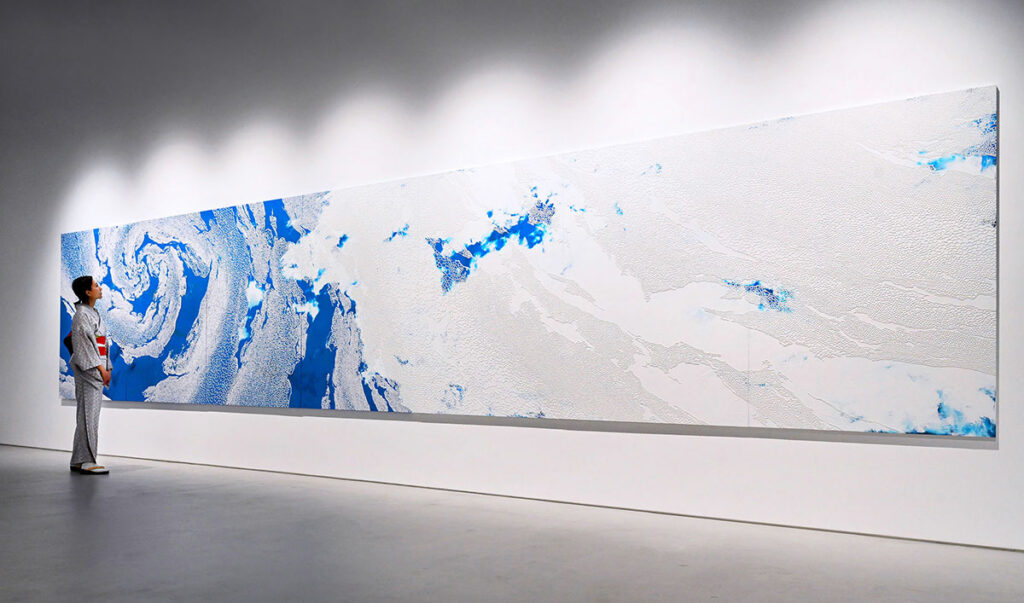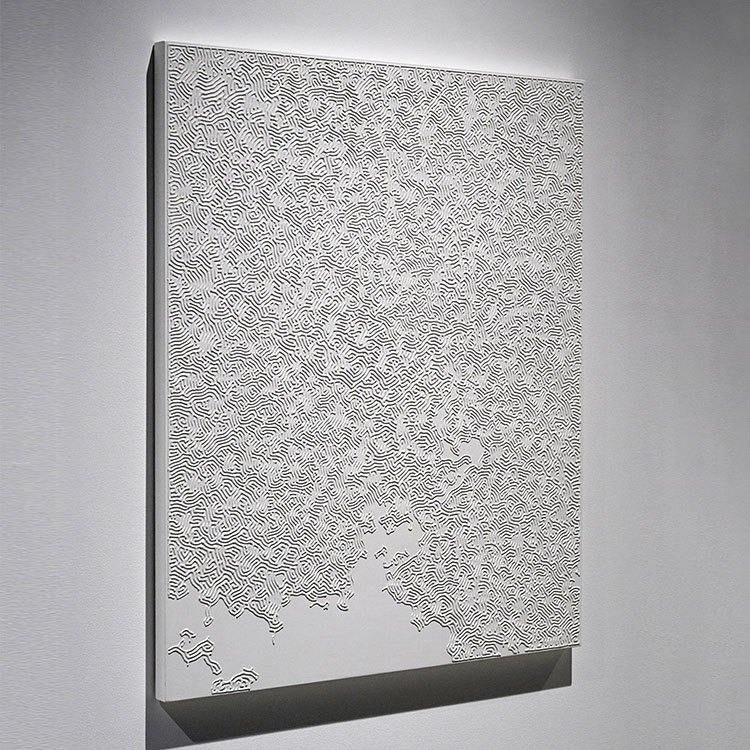 Return to the Sea Project
Date:May 6 (Sat.) 5:00 – 5:45 p.m. (exhibition final day)
Venue: YUKIKOMIZUTANI

The 'Return to the Sea Project' sees the salt used to create the exhibition's installation artwork sent back to the sea by those who share in the work's aspiration. Each person who has gathered together at the gallery on the final day of the exhibition will break apart the artwork by hand, collect the salt, and return it to the sea.
Those wishing to participate in the project are kindly asked to register from the 'Registration From', and arrive at our gallery on the above date and time.

– Participation will be accepted on a first-come, first-served basis. Registration will be closed when we reach capacity.
– Registration Form is only available in Japanese. For any inquiries regarding 'Return to the Sea Project', contact us at mailto:office@yukikomizutani.com or (+81) tel:0355485858
– About "Return to the Sea Project"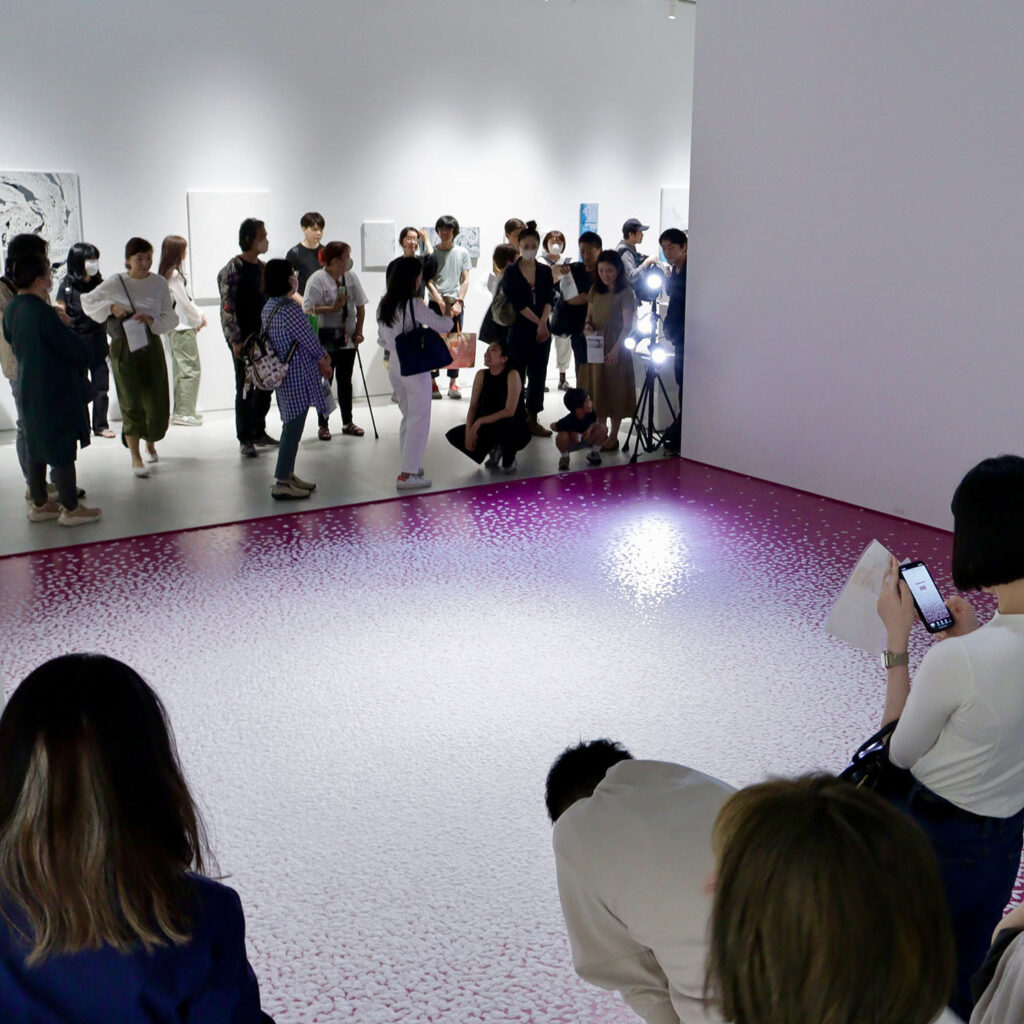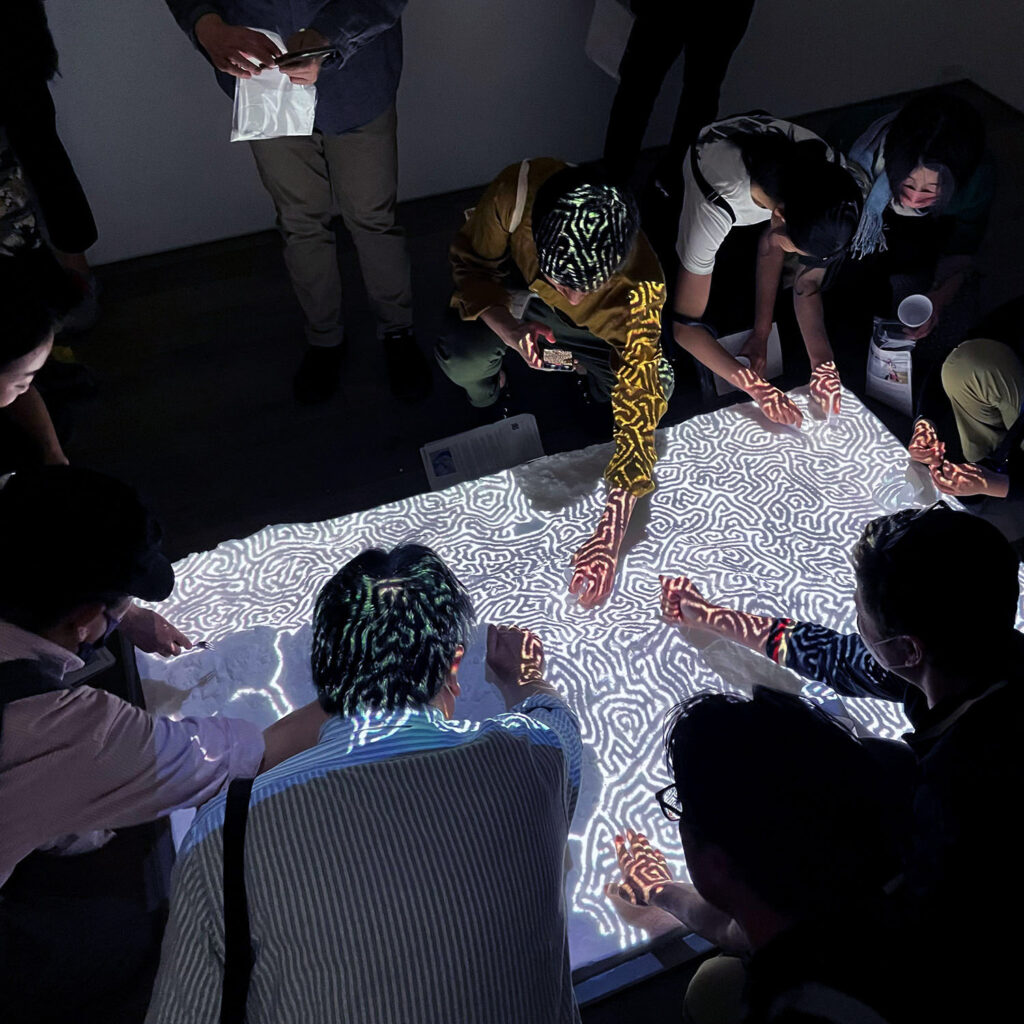 – Installation Work in Progress: March 30 (Thu.), 31 (Fri.) 1:00 pm – 3:00 pm
– Opening Reception: April 1 (Sat.) 5:00pm – 7:00pm