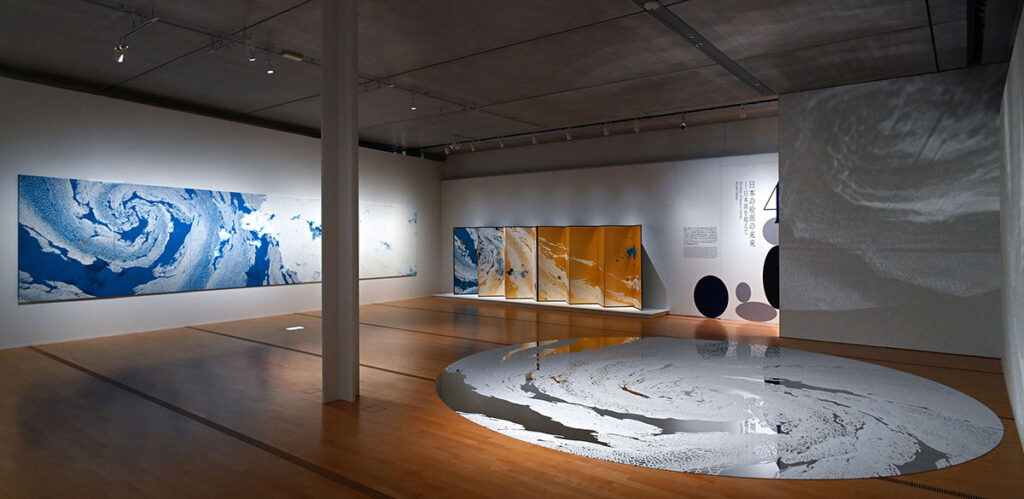 Shin Japanese Painthing : Revolutionary Nihonga
This is an announcement for an exhibition to be held at the Pola Museum of Art in Hakone, a place rich in natural beauty. At this exhibition, we will be showcasing an installation made of salt, along with two large-scale flat artworks, including a gold folding screen. In addition, in our museum shop, we plan to sell original items such as T-shirts and skateboards, which feature the exhibited works as their design motif.
The exhibition period will be long, spanning from early summer to winter, almost half a year. We look forward to welcoming you. Please take this opportunity to visit us.
For the latest information, please check the Official website of the Pola Museum of Art.
July 15 (Sat.) – December 3 (Sun.), 2023
Pola Museum of Art (Hakone, Kanagawa)
– Salt installation open production: July 22 (Sat.), July 23 (Sun.)
– From September 2nd onwards, there will be an installation of salt and an exhibition of flat acrylic paintings. The exhibition of the golden folding screen ended on September 1st. The period to view all three pieces of artwork will be from July 23 to September 1.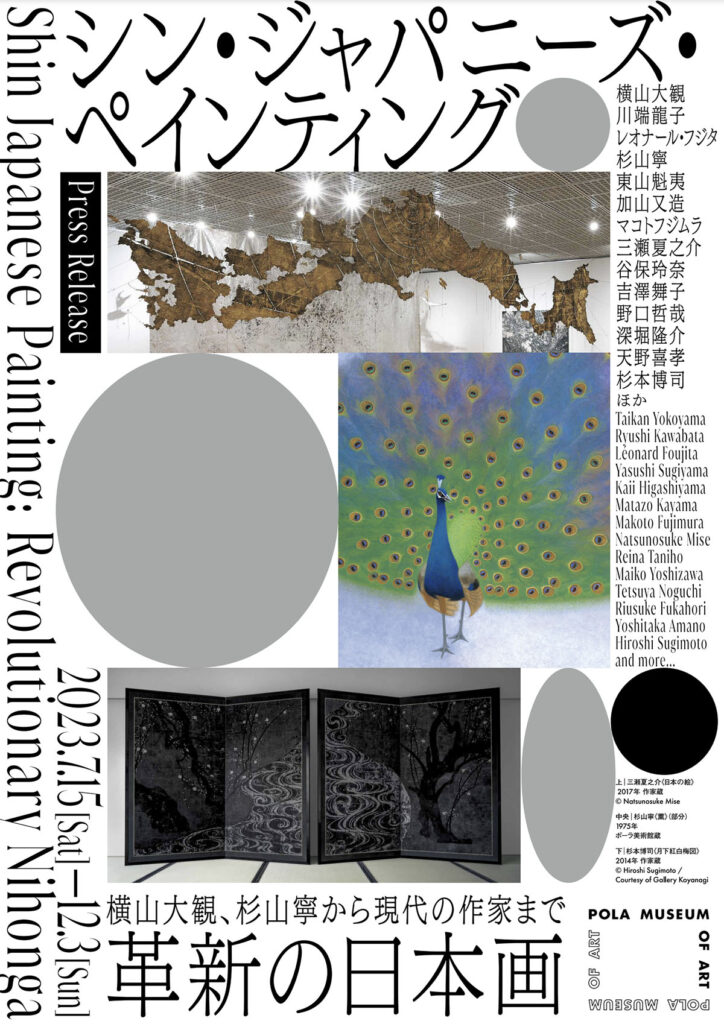 This exhibition pays renewed attention to the myriad practices of diverse artists who are pursuing the present and future of "Nihonga" (Japanese-style painting). It spotlights the methods of expression used by painters who led the "Nihonga" of the modern era, from the Meiji, Taisho, and early Showa periods, and by post-war Japanese painters including Ney Sugiyama. The exhibition aims to delve into the essence of their work.
---