"Important Updates"
The three exhibitions that were scheduled to be held in the spring of 2020 were only held in Tokyo due to the spread of the Covid-19. Unfortunately, I was unable to participate in the exhibition in Athens, and my solo exhibition in Connecticut, USA was also cancelled.
I hope this finds you well.
Today, I would like to share some updates on 3 upcoming exhibitions for this spring season. We are flying to Athens in March, to Tokyo in April, and to Connecticut on the east coast of the United States in May for installation. We will be mindful of self-care while travelling, while preparing well for installation work.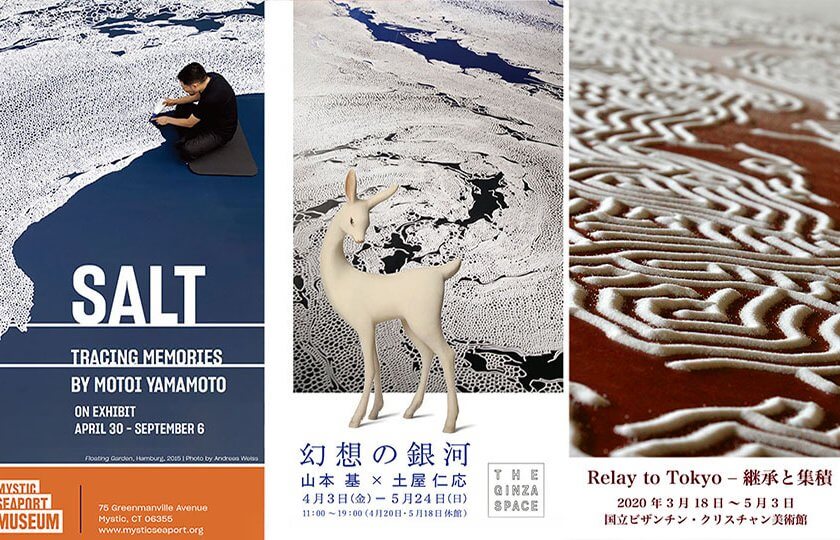 June 2 (Tue.) – August 23 (Sun.), 2020
THE GINZA SPACE (Tokyo)
This is a collaboration work with a sculptor Yoshimasa Tsuchiya. Mr. Tsuchiya is attracting fans from all over the world with his wood carved deer and other gentle creatures in nature, creating a poetic expression of the world. His artistic style is vastly different from my own, but we will collaborate to present a space where his wood sculptures quietly and gracefully stand within my salt installation.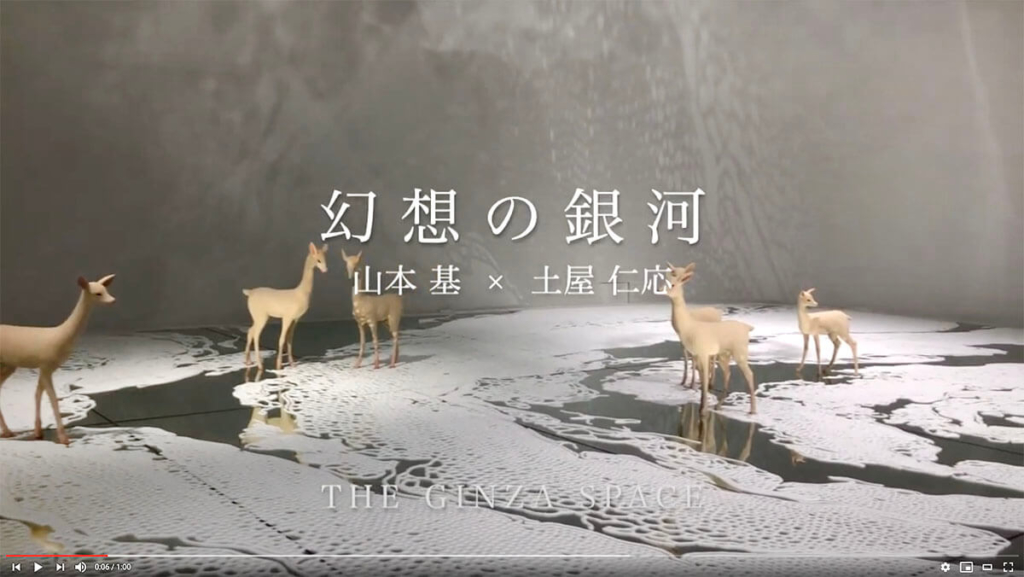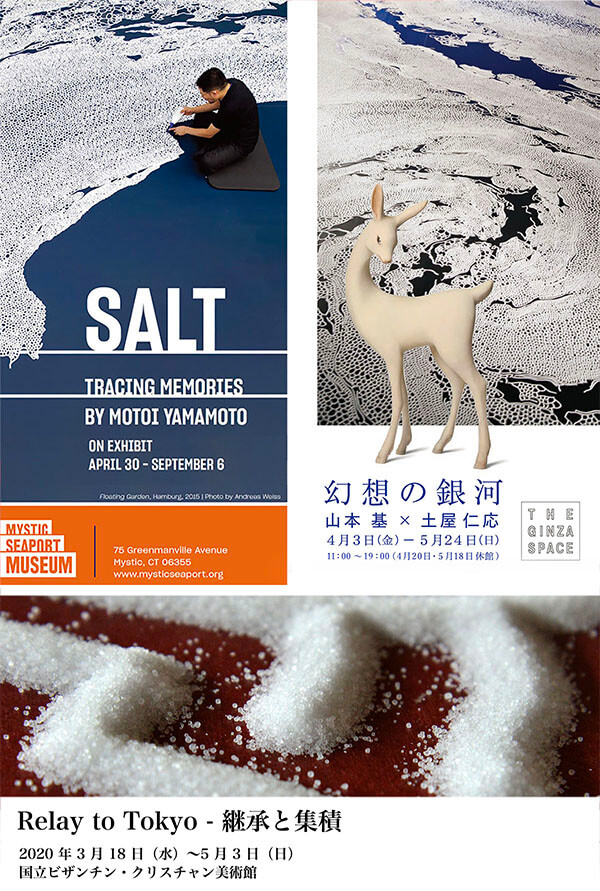 ---
July 15 (Wed.) – Sep 15 (Tue.), 2020
Byzantine & Christian Museum (Athens)
Japanese Contemporary Art Exhibition to be viewed through 2 key concepts, "integration" and "inheritance", connecting the Olympics, Athens, and Tokyo. With a variety of artistic expressions by 6 artists along with an architect Kengo Kuma, this exhibition will present some of the finest pieces of Modern Art in Japan today.
Artist : Yu Araki, Kei Imazu, Kengo Kuma, Nobuaki Takekawa, Naoki Honjo, Paramodel Yasuhiko Hayashi and Motoi Yamamoto
---
April 30 (Thu.) – September 6 (Sun.), 2020
Mystic Seaport Museum (Connecticut, USA)
A solo exhibition in a port town called Mystic, near Boston, on the east coast of the United States. At a beautiful gallery reminiscent of sailing ship frames, I'm going to try something new such as incorporating mirrors into my installation, while creating a large scale salt installation to trace back precious memories. The installation work in progress will be open to public to view from April 30 to May 7.