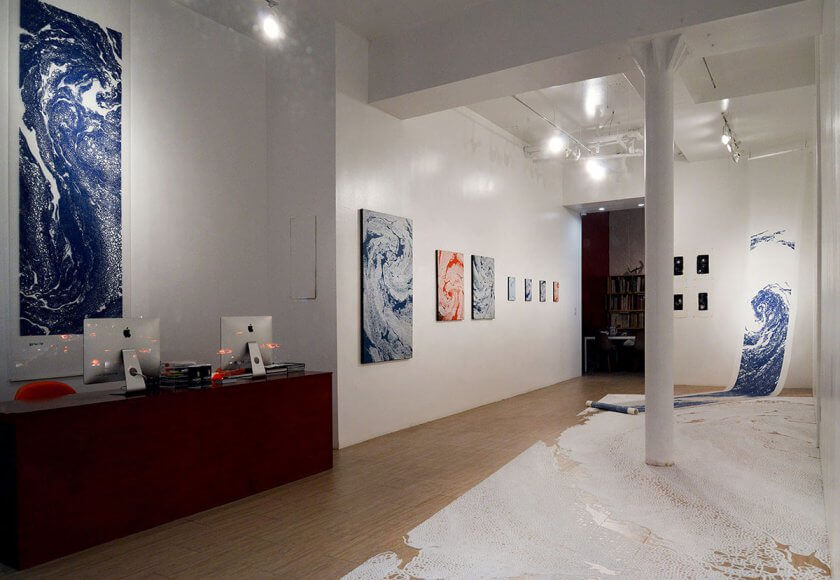 Solo Show in New York "Floating Garden"
In New York city, Lower East Side where all the galleries are located, there will be my solo exhibition in November. I'll be working on salt installation as well as new painting works.
Solo Show "Floating Garden"
IERIMONTI GALLERY
55 Delancy St. New York
September 15 (Sat.) – January 3 (Wed.), 2019
Convex Painting
This series of works is created using acrylic medium that leaves raised lines on a surface. I put thick, honey-like medium in the same type of plastic bottle that I use for salt installation and draw with it. The style and rhythm to draw with this medium is very similar to how I draw with salt on the floor surface, and the raised lines and finished work look surprisingly similar to the actual salt installation.
Pencil Drawing and Photography
For me, drawing swirls is a type of training to study and understand their structure. Pencil drawings are then captured as photographs with digital cameras, inverted black and white, and become photographs. I decided to invert data to transform the shape of the center of swirls, being the symbol of rebirth, into a part of the process of my art work.