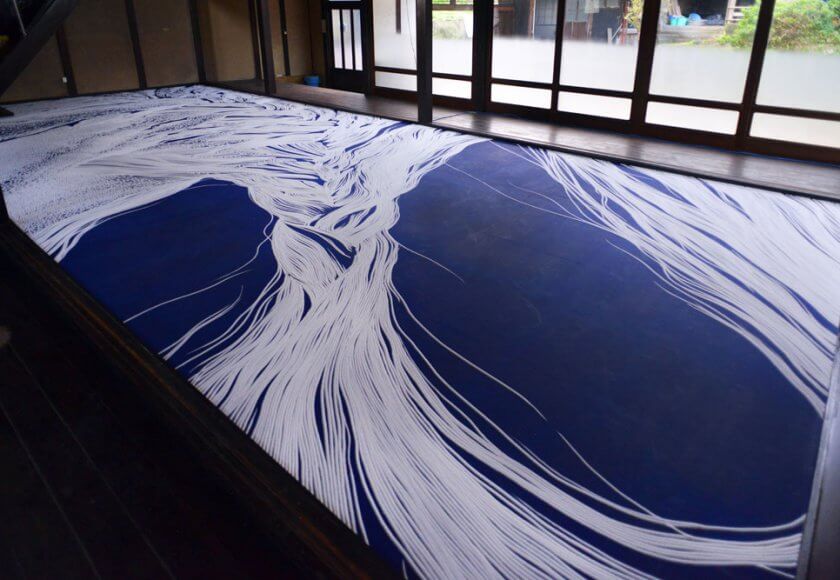 The exhibition venue Momoshima is an isolated island about 40 mins away from Onomichi port by ferry. I have visited the island as an elementally school student for summer camp and have lots of fond memories of the place. On that island, "Artbase Momoshima" was built 5 years ago, and my installation exhibition will be at this old traditional home for where the Artbase is leading its renovation. The installation is part of the joint project between the Artbase Momoshima's 5 year anniversary project called "Crossroads – ONOMICHI ART CROSSROADS – " and the "A Coorridor of Art through the Mountain and Seas" hosted by Hiroshima prefecture and the city of Onomichi, etc.
ART BASE, NISSHOKAN, GOEMON-Bath House "OTSU 1731"
Oct 21 (Sat.) - Nov 12 (Sun.), 2017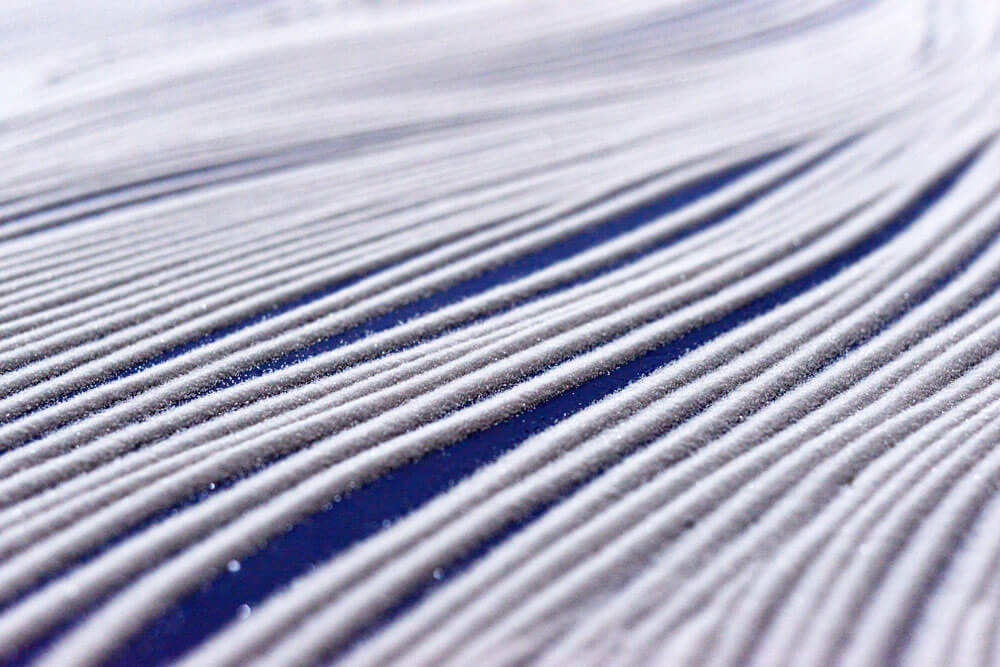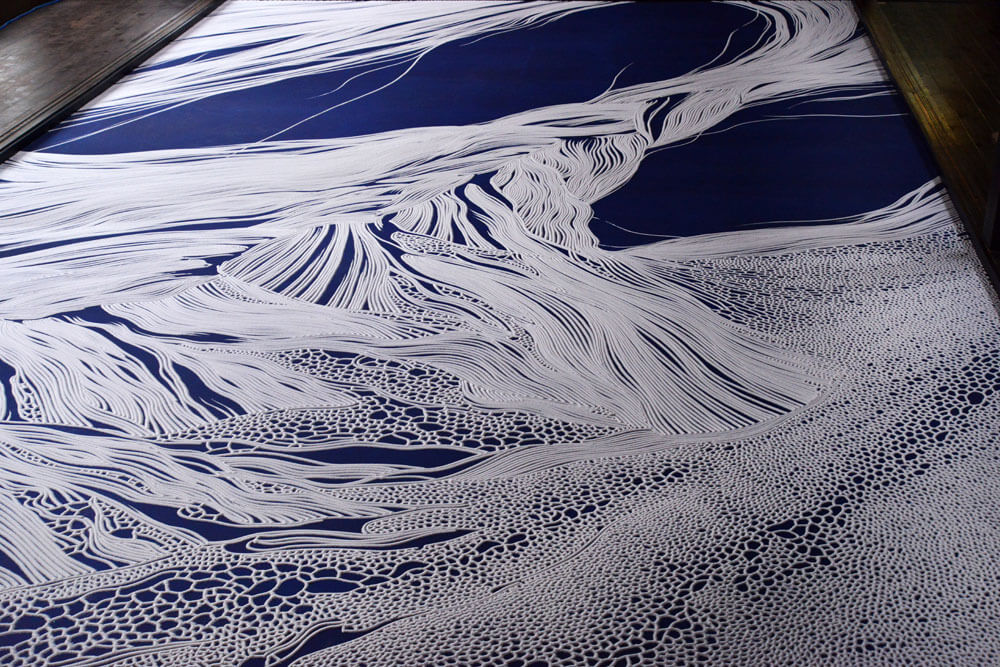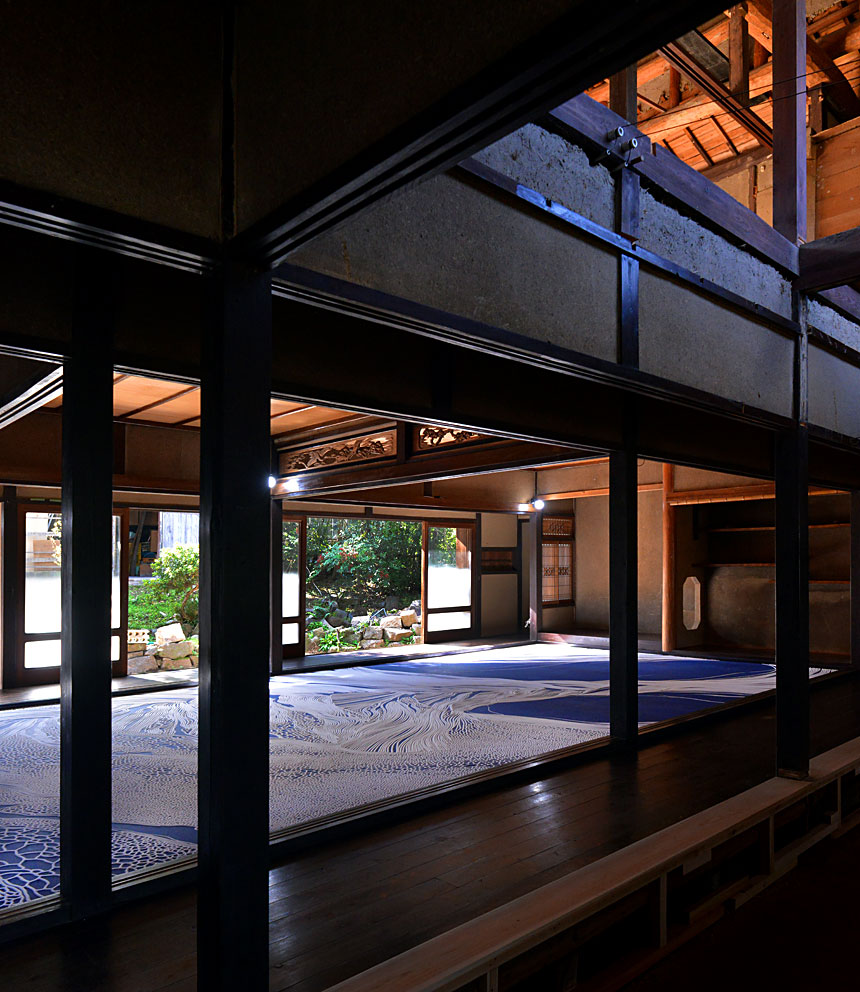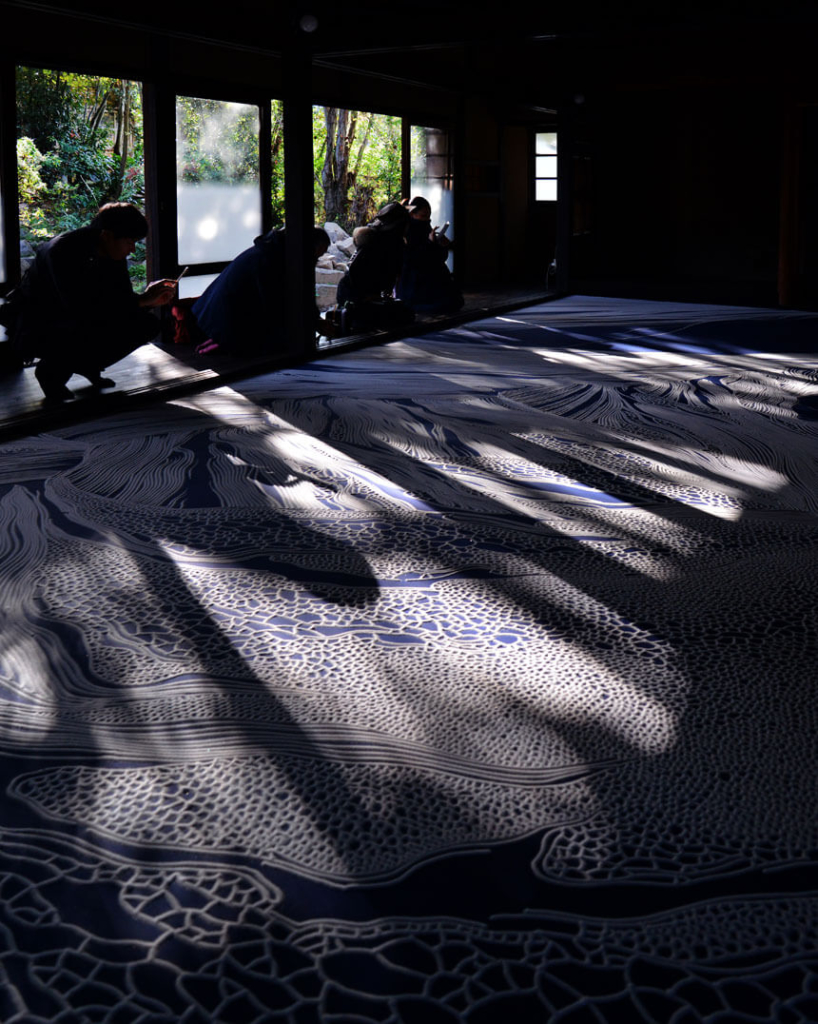 ■Work in Progress
October 18 (Wed.) through 20 (Fri.) / 11am-5pm
---
■Return to the Sea, Project
Nov 12 (Sun.)  3:30pm Artist Talk / 4:00pm Project
On the last day of Motoi Yamamoto's exhibition, a performance titled "Return to the Sea," will take a place in Momoshima on November 12th (Sun). The artist will return the work to the sea with the help of viewers.
---
It is a project to return the salt that was used to draw the artwork back to the ocean with people who support the concept of the project. We disassemble the installation together and scatter the collected salt back to the ocean of Momoshima. It is an event to celebrate the connection and the circulation of life.   
---
"Artwork concept"
Message to my beloved wife
The new artwork "The Dragons of Lapis Lazuli", that I am going to create for the first time since my wife passed away 1 year ago, will be drawn with salt which is the material I have been using for over 20 years. It will resemble a geoglyph of dragons ascending to heaven, entwining with each other like braided hair. In 1994, triggered by the death of my sister who was 24 years old at the time, I began creating my artwork in order to re-encouter the memories of my sister. And in the fall of 2016, my wife who I spent last 25 years with left this world, leaving me a 4 year old daughter. My sister and my wife both suffered from diseases that were extremely difficult to find a cure. Before my wife passed away, she used to say she was going beyond the blue sky. The night before she died, I told her words to our daughter. Since then, we talk about it almost everyday.
The salt installation "The Dragons of Lapis Lazuli" is a message from me to my wife to tell her that I and our daughter are doing ok. Every morning, I comb and braid my daughter's hair. I'm getting used to doing this so much that my hands know what to do now, especially how to do French braids. It got me interested in hairstyles and I found out that hair braiding has been part of our lives since ancient times, and it is considered as a good luck charm for good health. My favorite view of my hometown is the Onomichi waterline at sunset from the peak of Ruri (lapis lazuli) mountain (a.k.a. Jodo dera yama), located east of the city. You can see this mountain of 178 meters high from the ferry going to Motoshima. Back in medieval Onomichi, Ruri mountain was considered as a blue dragon in term of Feng Shui, the Chinese geomancy. This blue dragon is believed to be a sacred beast that swipes away troubles and brings in good fortune. I am hoping that "The Dragons of Lapis Lazuli" is going to be a piece that brings in health and good fortune to our beloved ones.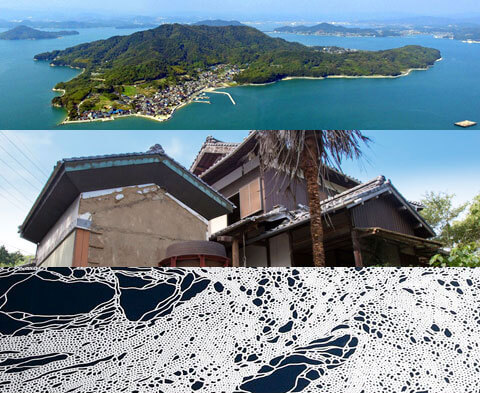 ■ 十字路 -ONOMICHI ART CROSSROADS-