Solo Exhibition: "Sakura Shibefuru" – Falling cherry petals –
This will be my second exhibition at Setouchi City Art Museum since my solo exhibition "Floating Garden" in 2013.
In this exhibition, I will be showing installation works on the theme of "cherry blossoms" as well as two-dimensional works created in 1995, which can be said to be the starting point of my work.
Solo Exhibition: "Sakura Shibefuru" – Falling cherry petals –
Mar 9 (Tue) – May 5 (Wed), 2021
Setouchi City Art Museum (Okayama)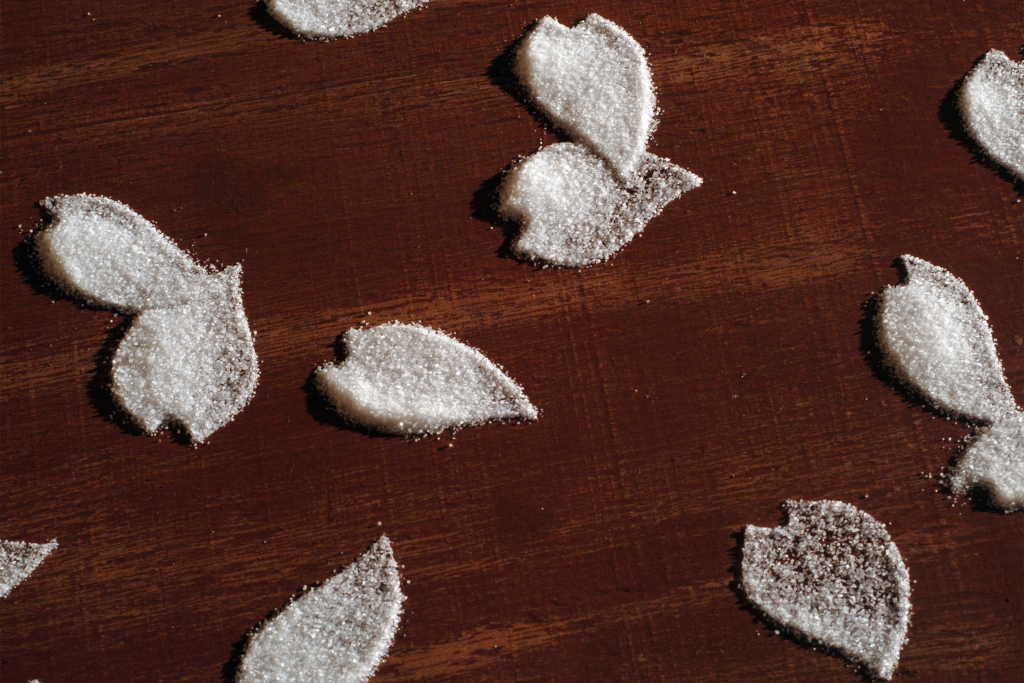 What do people think when they see innumerable petals strewn across the ground after the beautiful season when flowers bloom?
I create these countless scattered flowers upon the earth not to draw attention to the flowers themselves, but rather to encourage reflection on the limbs and trunks that supported these gorgeous cherry blossoms, as well as the stamens and pistils that are the key to the next generation.
Sakurashibe-furu (falling cherry stamens) is a seasonal word used in haiku for late spring.
For many people, this is also the time when they lose interest due to the flower season being over. However, I want to feel a connection with life by thinking about late spring, when the crimson stamens clinging to boughs fall, and the season when fresh greens appear. This work was born from the desire to ponder the past and future, things invisible to the naked eye.
Cherry trees, particularly the Yoshino variant, hold a special meaning for many Japanese people. This flower, which seems to revel in the brevity of life, blooms abundantly during the spring season of school enrollment, graduation, new meetings, and partings of ways. It is beloved by all, and has become deeply associated with spring in Japan.
The work "Sakura" is an installation in which symbolic petals of salt are stacked on top of one another. There are tens or even hundreds of thousands of these petals, and the countless overlapping shards of salt exude both beauty and ephemerality.