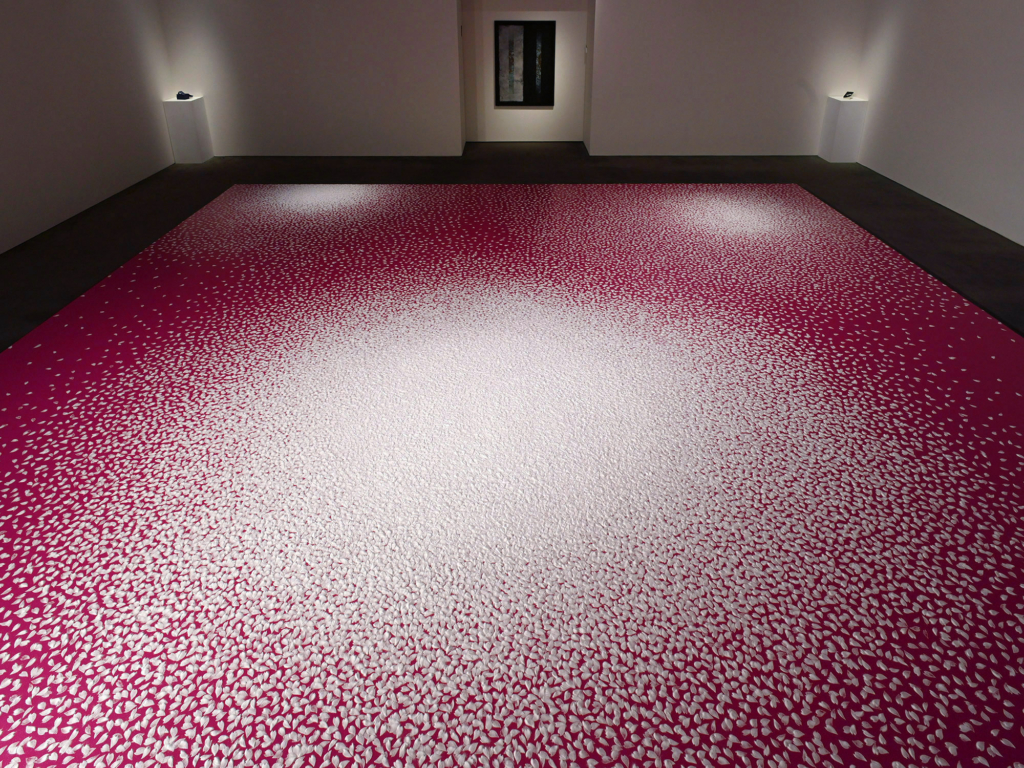 Solo Exhibition: "Sakura Shibefuru" – Falling cherry petals –
In this exhibition, I have been showing installation works on the theme of "cherry blossoms" as well as two-dimensional works created in 1995, which can be said to be the starting point of my work.
Solo Exhibition: "Sakura Shibefuru" – Falling cherry petals –
Mar 9 (Tue) – May 5 (Wed), 2021
Setouchi City Art Museum (Okayama)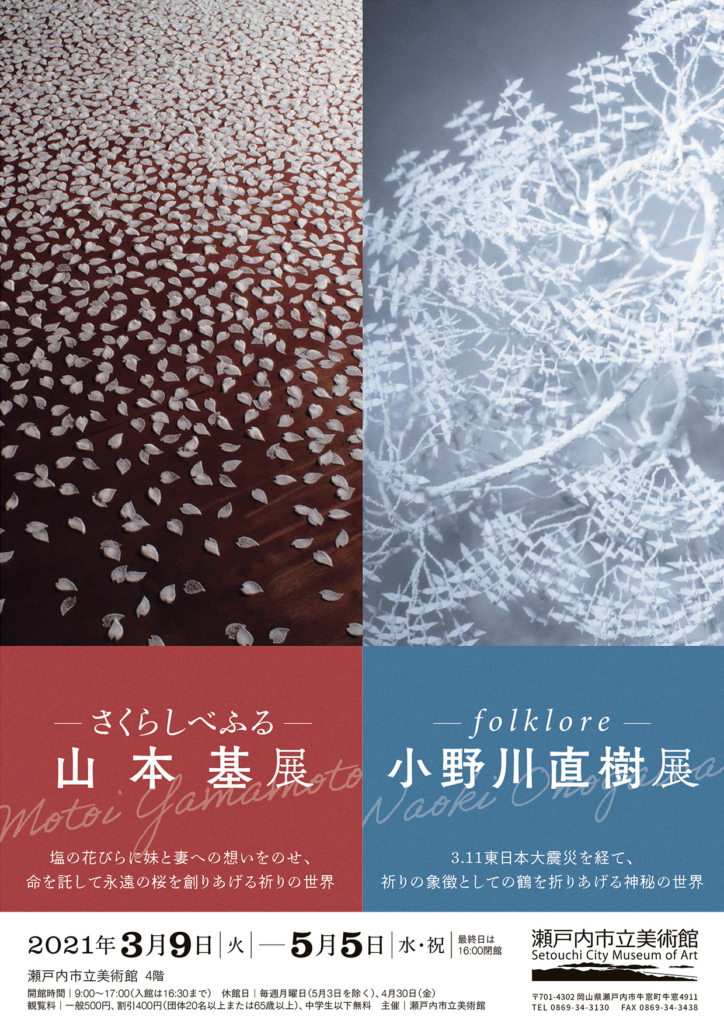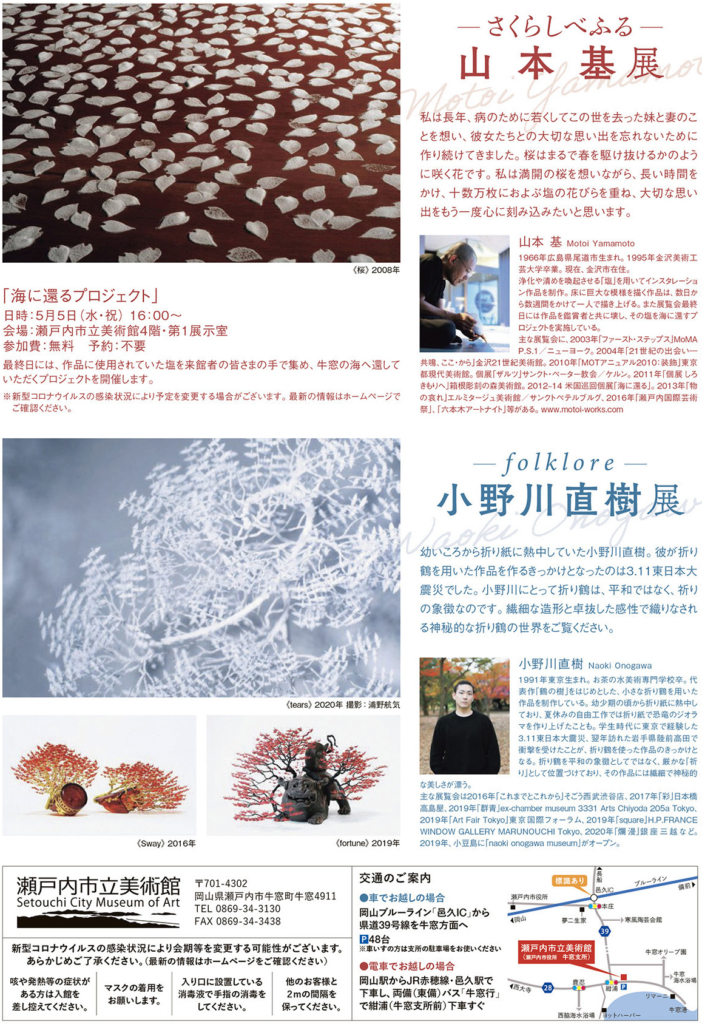 This time I will create an installation with a cherry blossom motif. More than a hundred thousand salt petals in the shape of cherry blossoms will be scattered on the floor.

The title "Sakurashibefuru" (cherry blossom pistils falling) is a haiku term describing late spring. The falling of the red and purple stamens is a time when the flowering season is over and many people lose interest in the cherry blossoms, but it is also a time that gives us a small reminder to think about the new greenery and the high summer that will come next.

I would like to think of the cherry trees in full bloom, of the thick trunks, the supple branches and the strong roots, which over a long period of time have produced layers of salt petals and countless blossoms. I want to imprint the precious memories in my heart once again.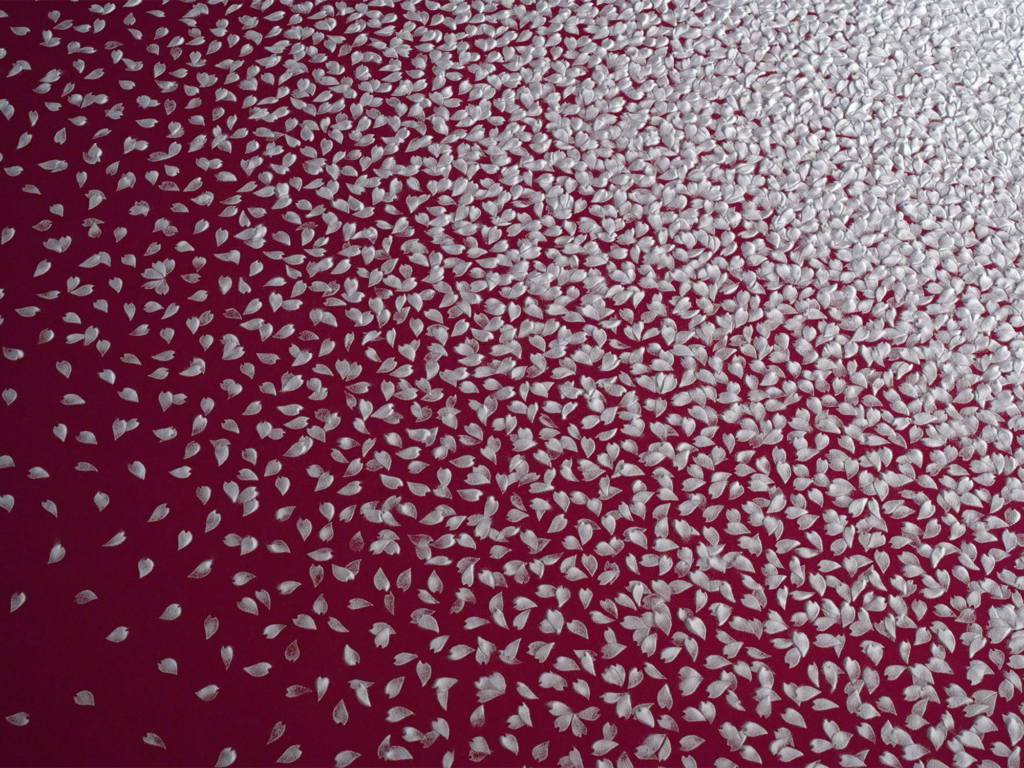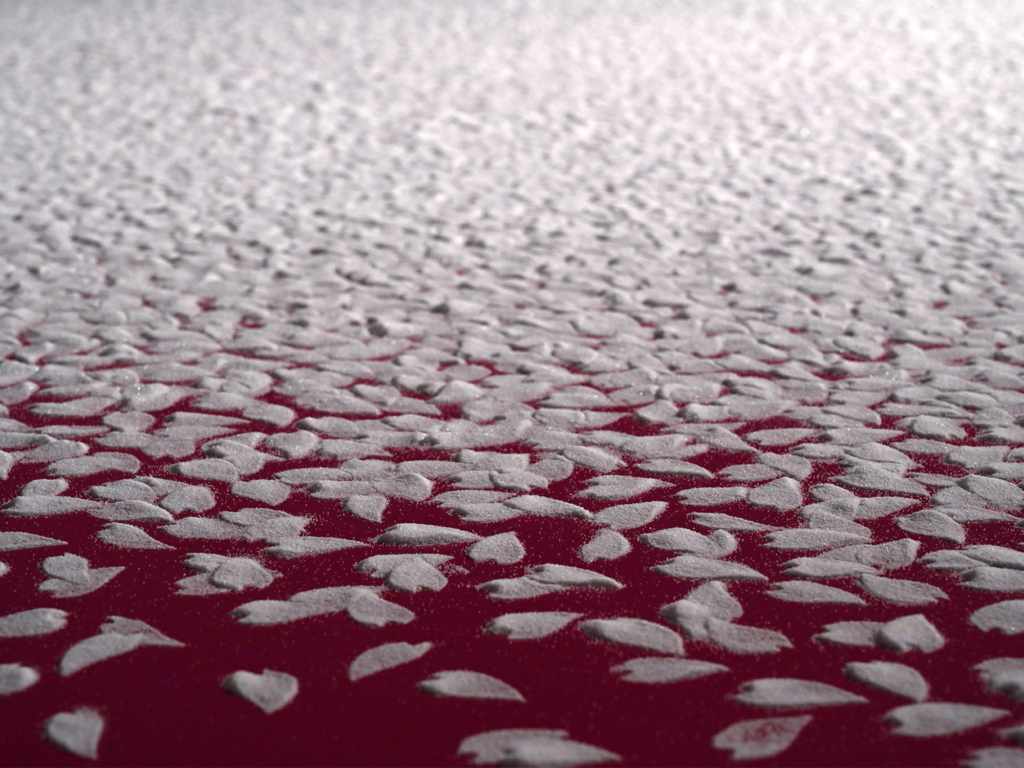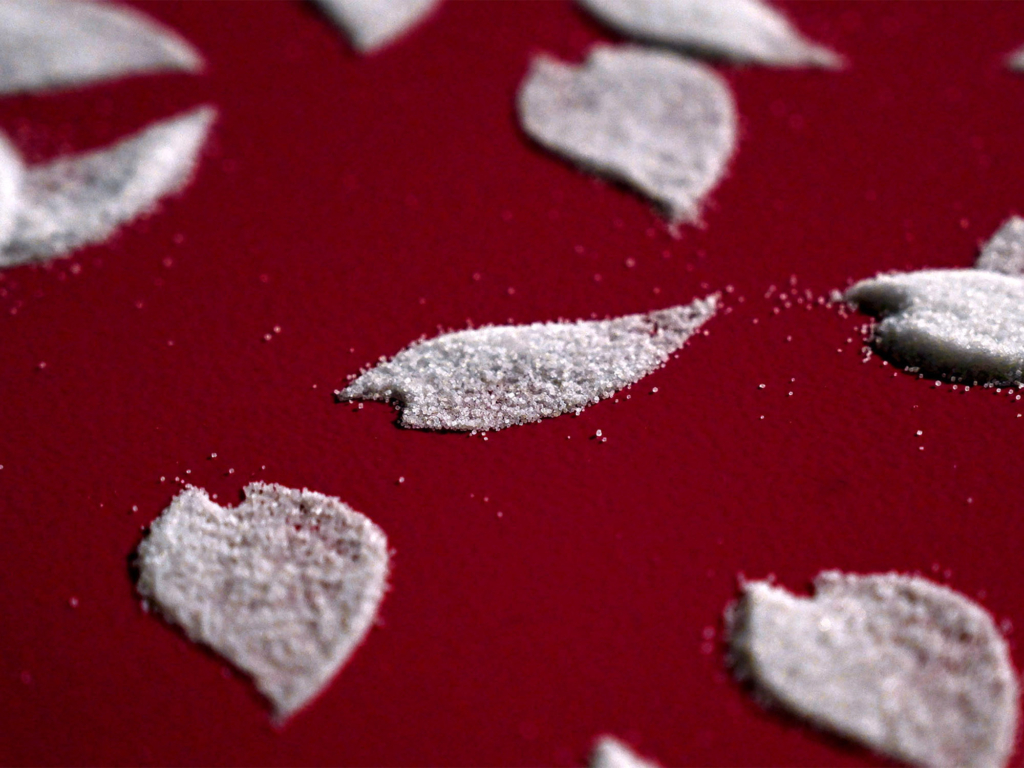 I have installed more than about 100,000 salt petals.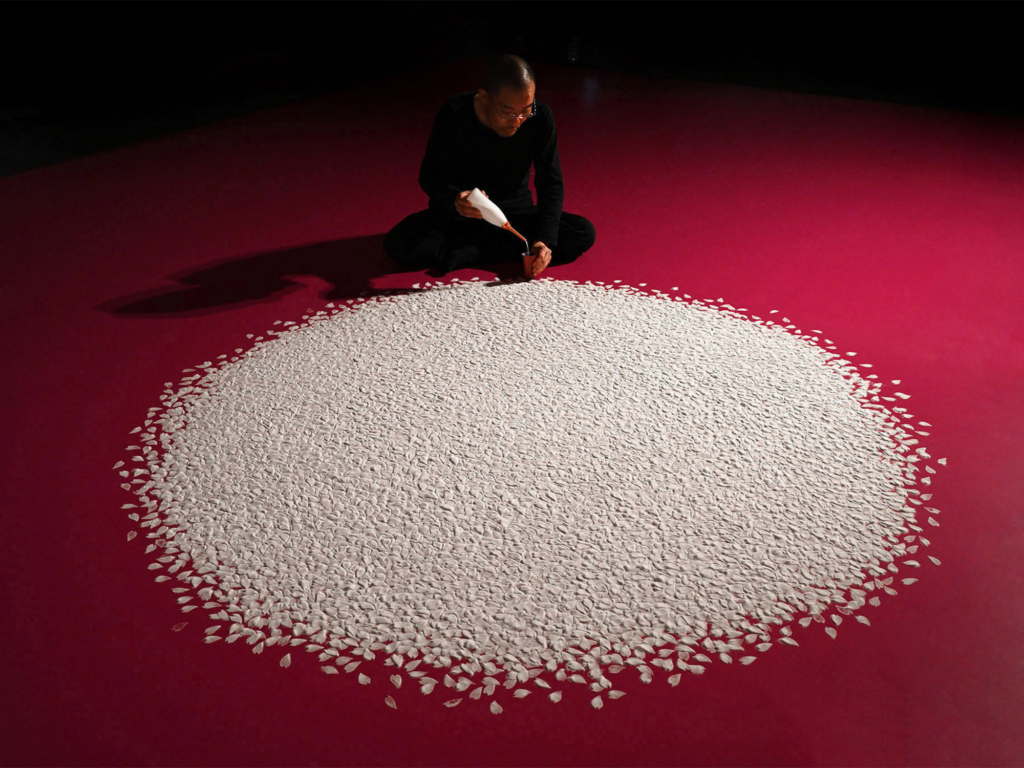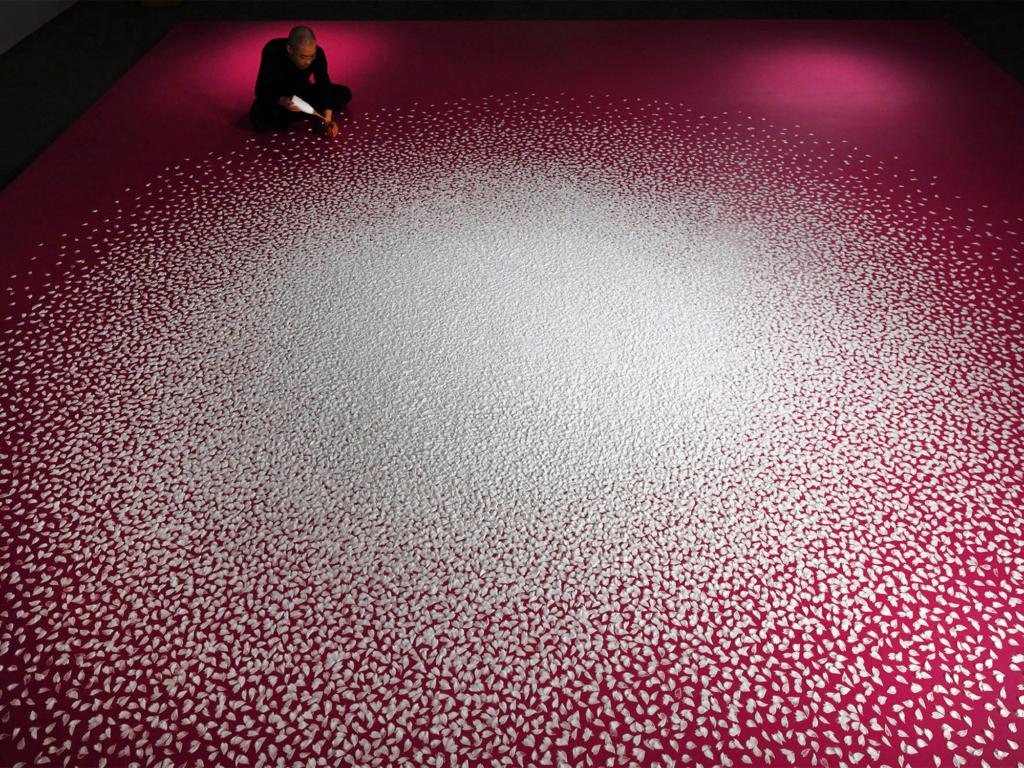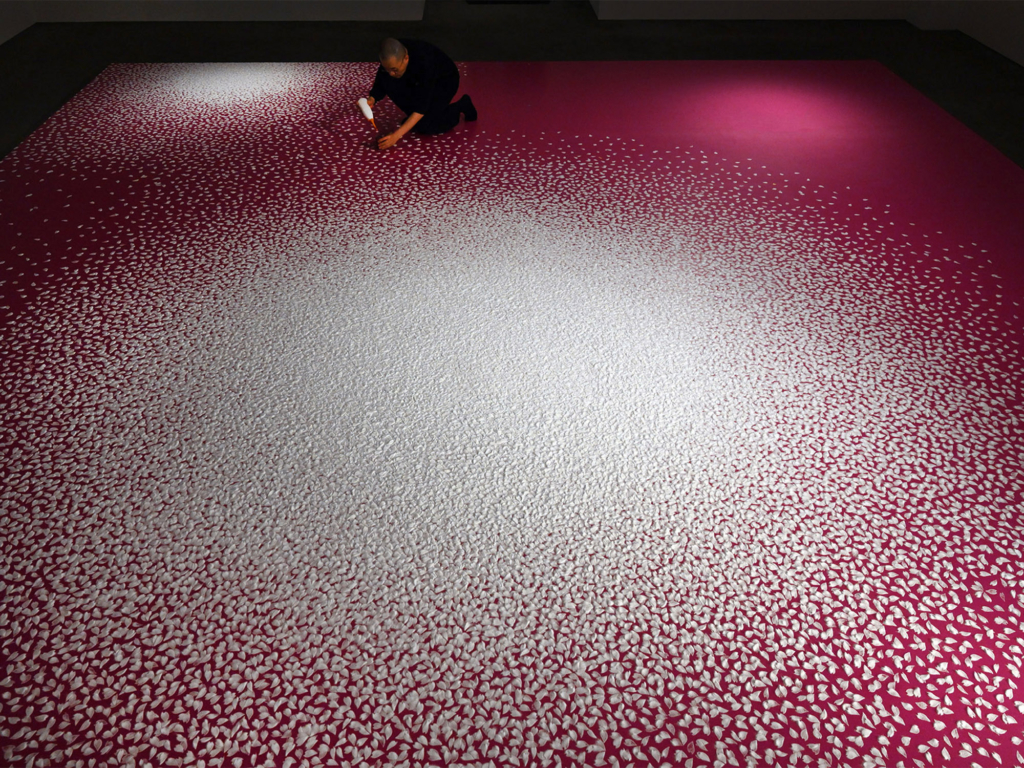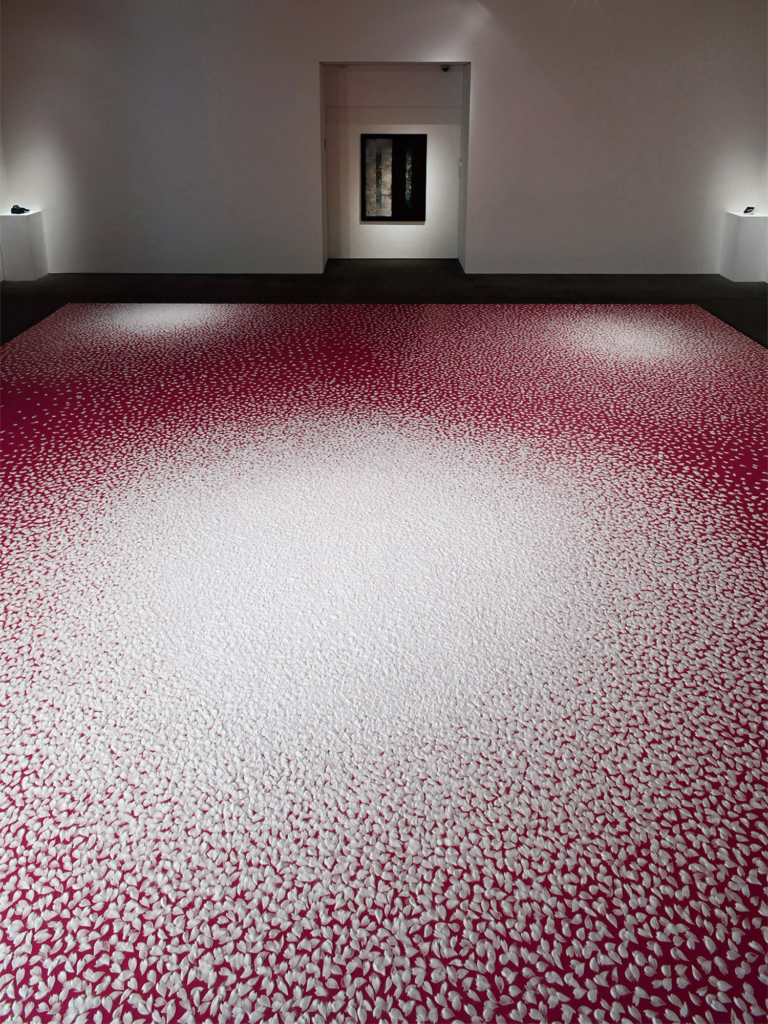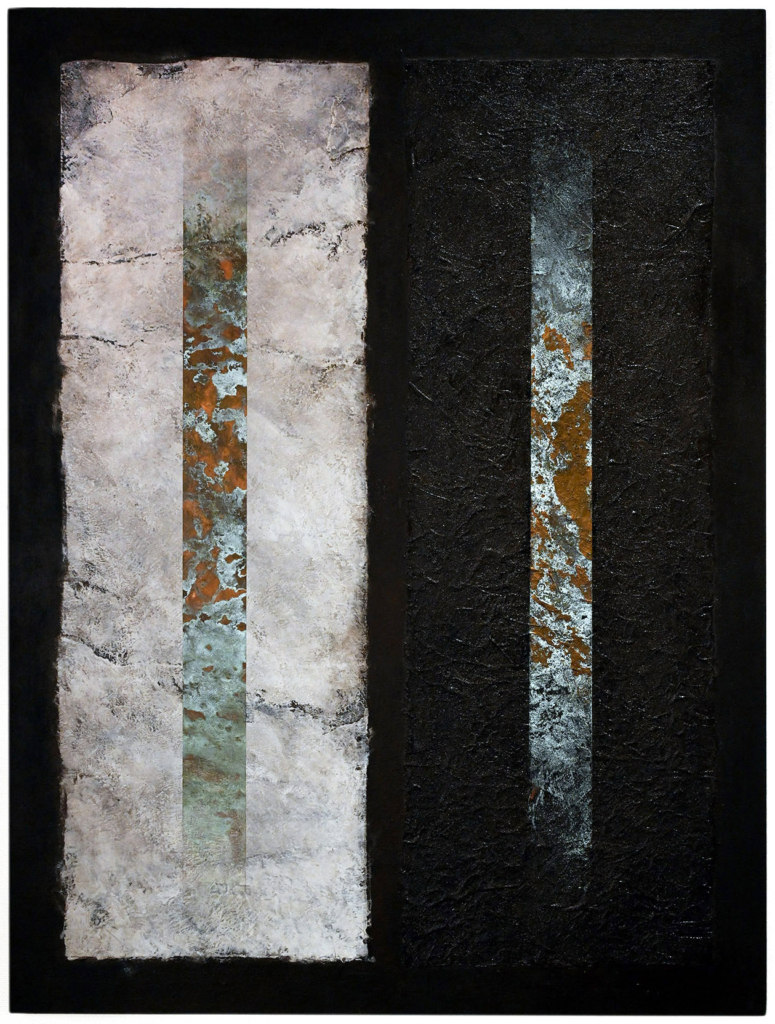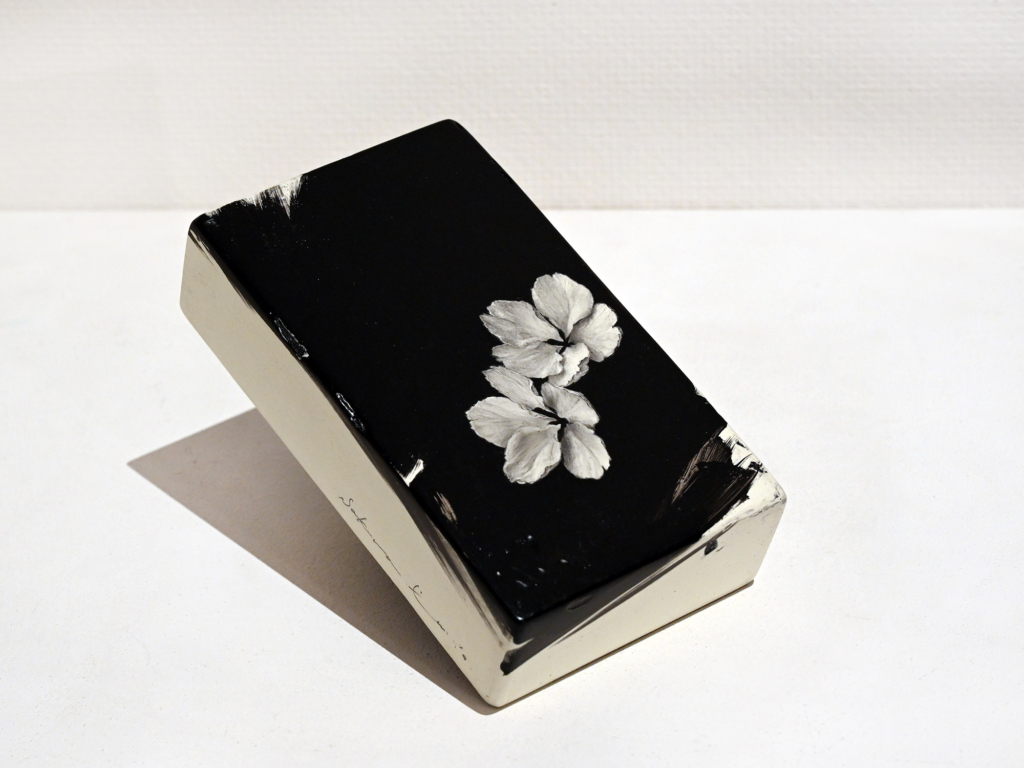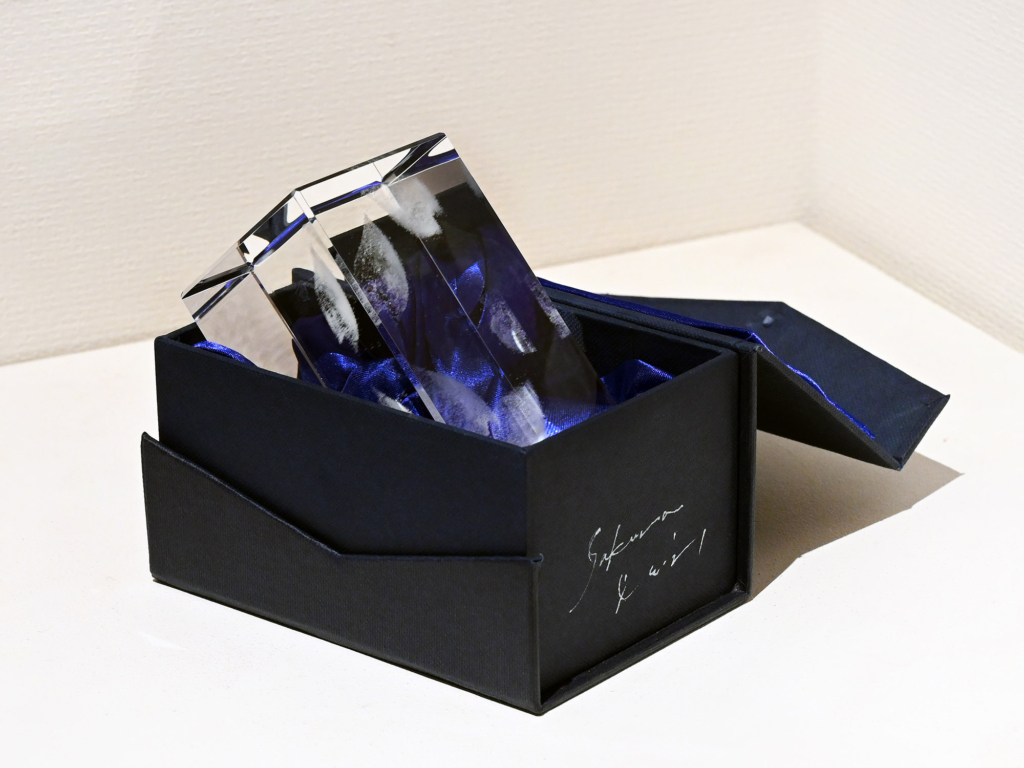 © 2021 Motoi Yamamoto
Article "designboom" https://www.designboom.com/tag/motoi-yamamoto/