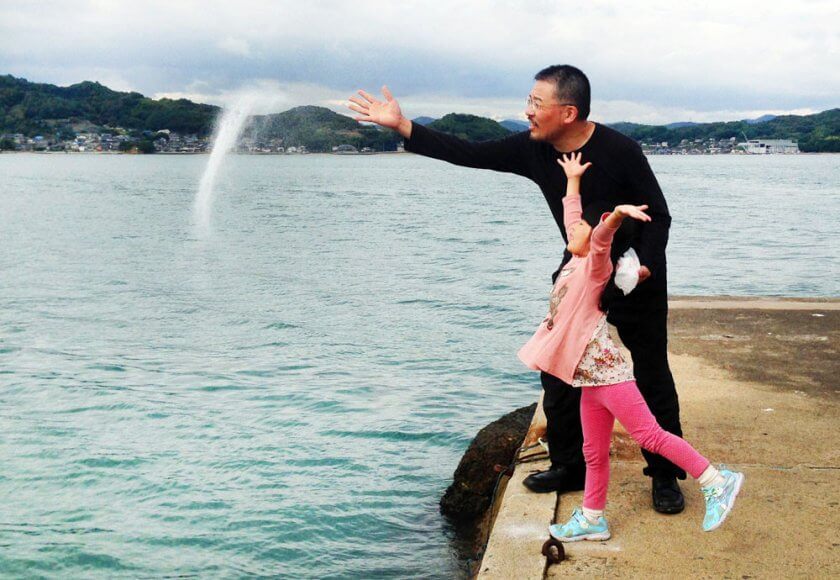 In the early morning of the last day of the event, the salt used in the artworks was destroyed together with everyone. They then returned the salt to the sea. Thank you.
作品:《迷宮》六本木アートナイト2016    海に還るプロジェクトとは
Roppongi Art Night 2016
Oct 21 (Fri.) - 23 (Sun.), 2016
Roppongi Hills Keyakizaka Complex (Tokyo)
Return to the Sea Project : Oct 23 (Sun.) from 6:00 a.m.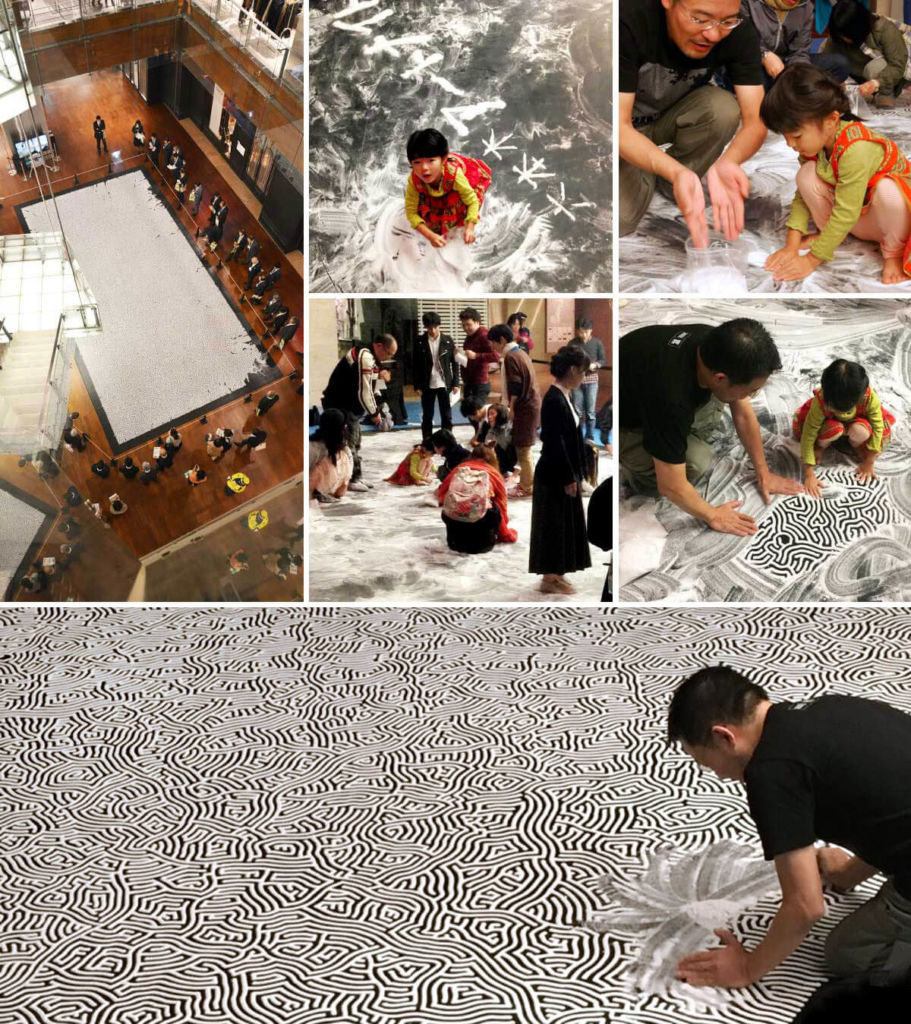 ▲ 会期最終日に開催されたプロジェクトの様子 (2016年10月23日)
皆さんからお送り頂いた写真