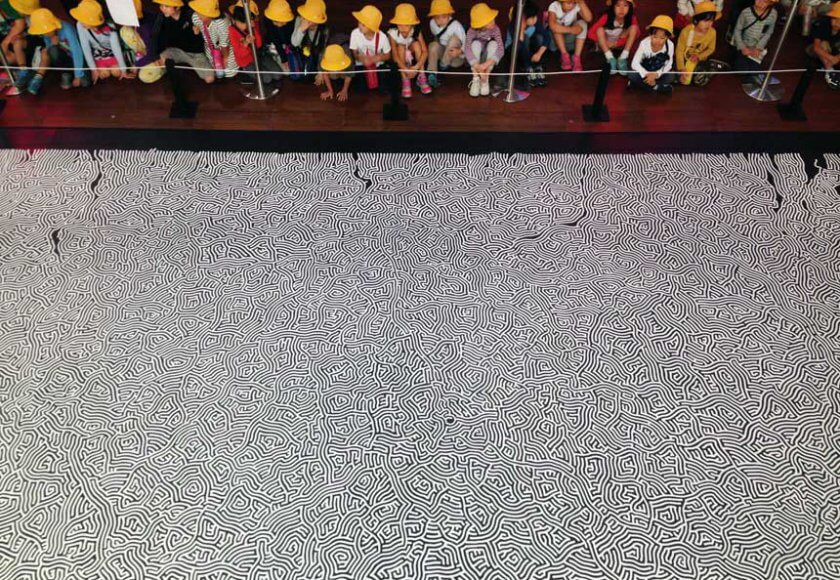 I presented my salt installation work "Labyrinth" at the work-in-progress. This work is a salt labyrinth that spreads out like a giant carpet. Taking advantage of the characteristics of a shopping center, the work can be viewed from the stairs connecting the stores. You will have a very strange experience as the work blends with the surrounding scenery reflected in the glass.
Roppongi Art Night 2016
Oct 21 (Fri.) – 23 (Sun.), 2016
Roppongi Hills Keyakizaka Complex (Tokyo)
Return to the Sea Project : Oct 23 (Sun.) from 6:00 a.m.