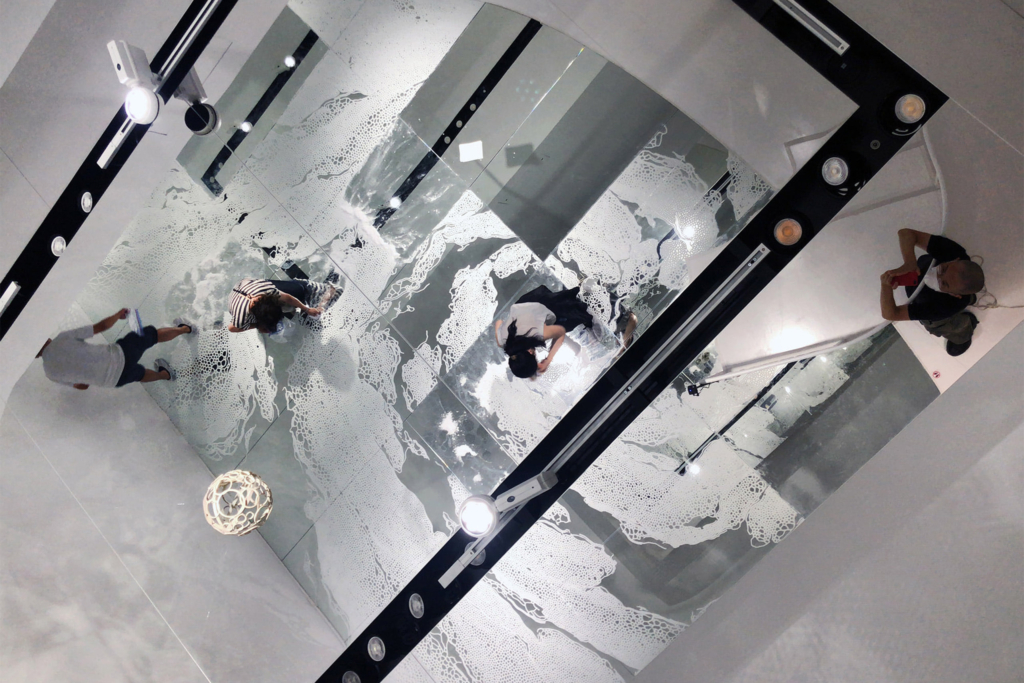 On the last day of the exhibition, about 20 people gathered to break the salt and take it home with them. And people returned the salt to the sea. Thank you very much to everyone who participated in this event.
This is an installation work that was exhibited in the exhibition "Galaxy of Illusion – Motoi Yamamoto and Jin-ou Tsuchiya" held at The Ginza Space.
It was held on a corona version of the system. The time of the exhibition was divided into six sessions, and a small number of people were asked to bring home a little salt. Typically, this project is an event with many people.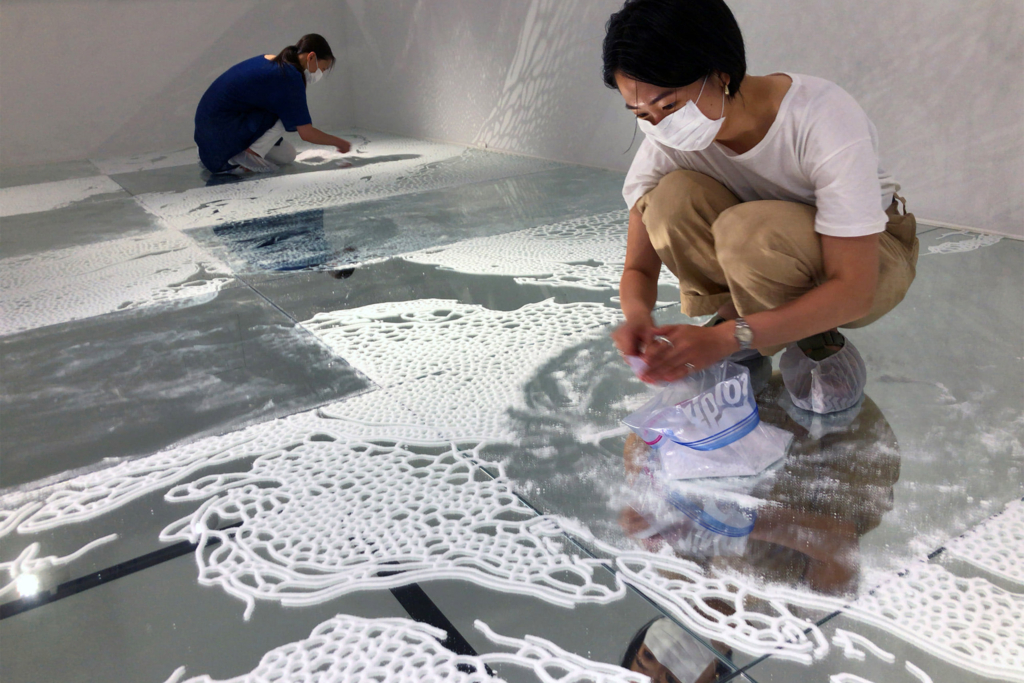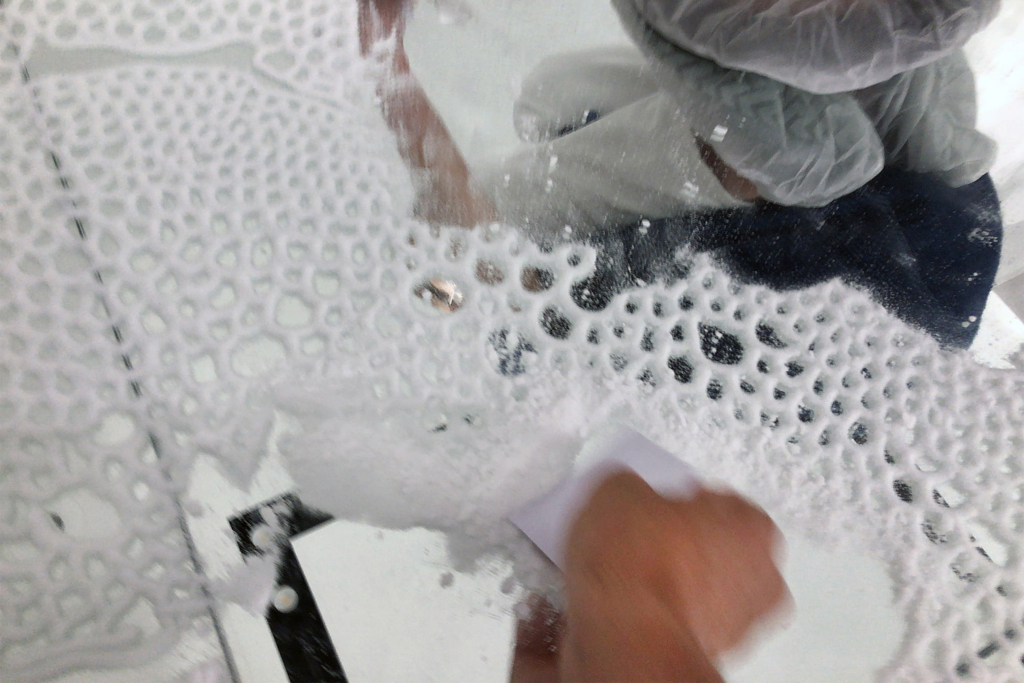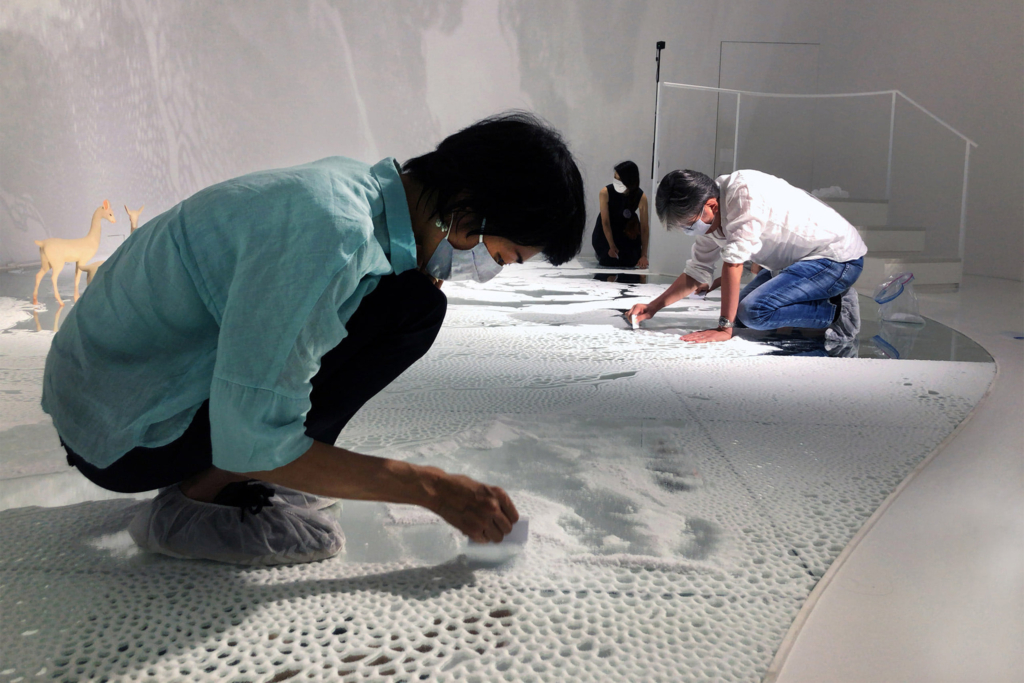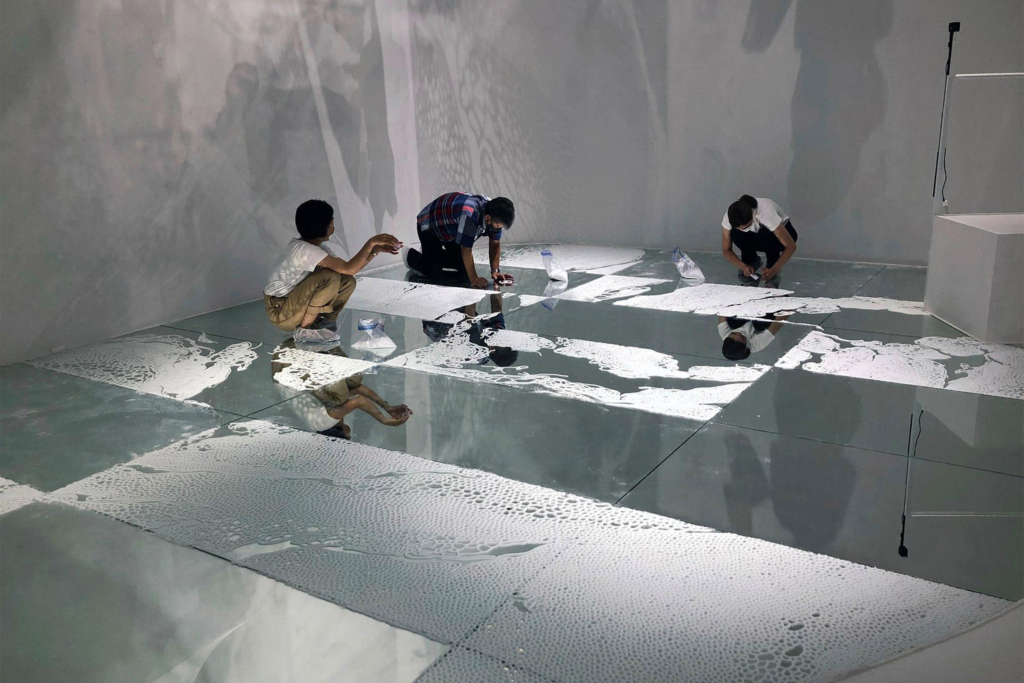 皆さんからお送り頂いた写真 – ありがとうございます –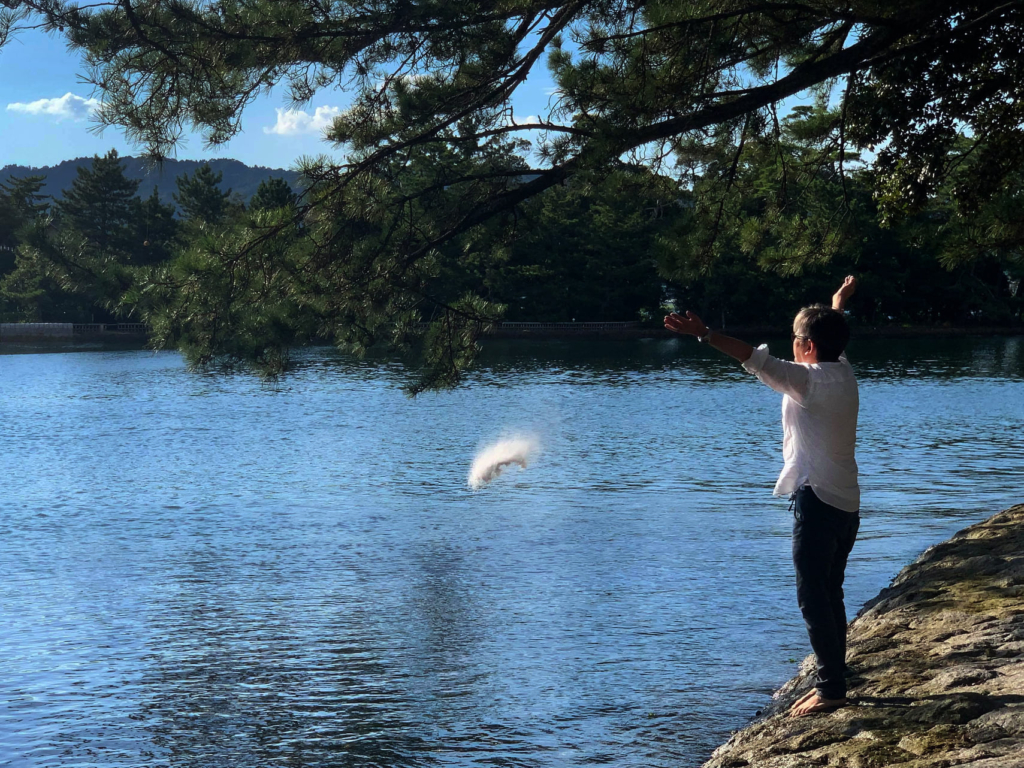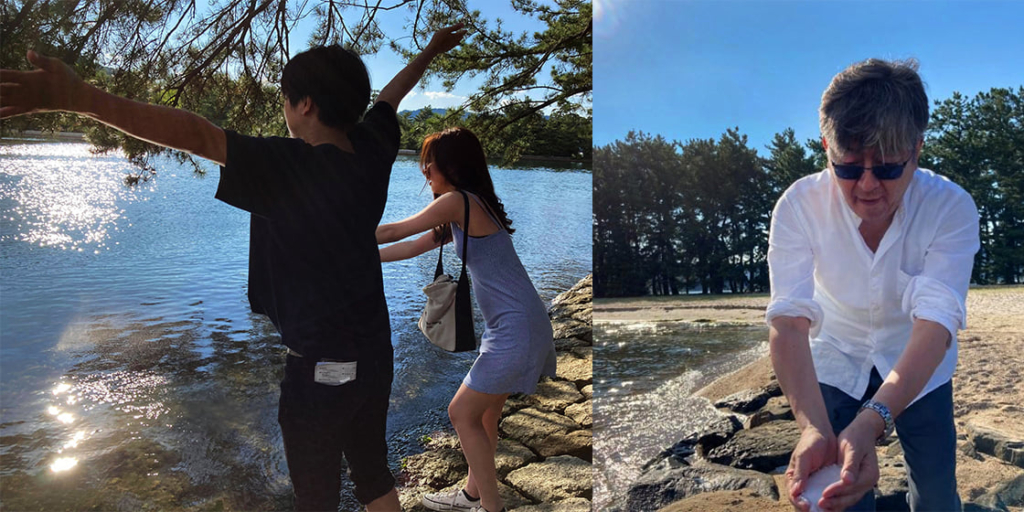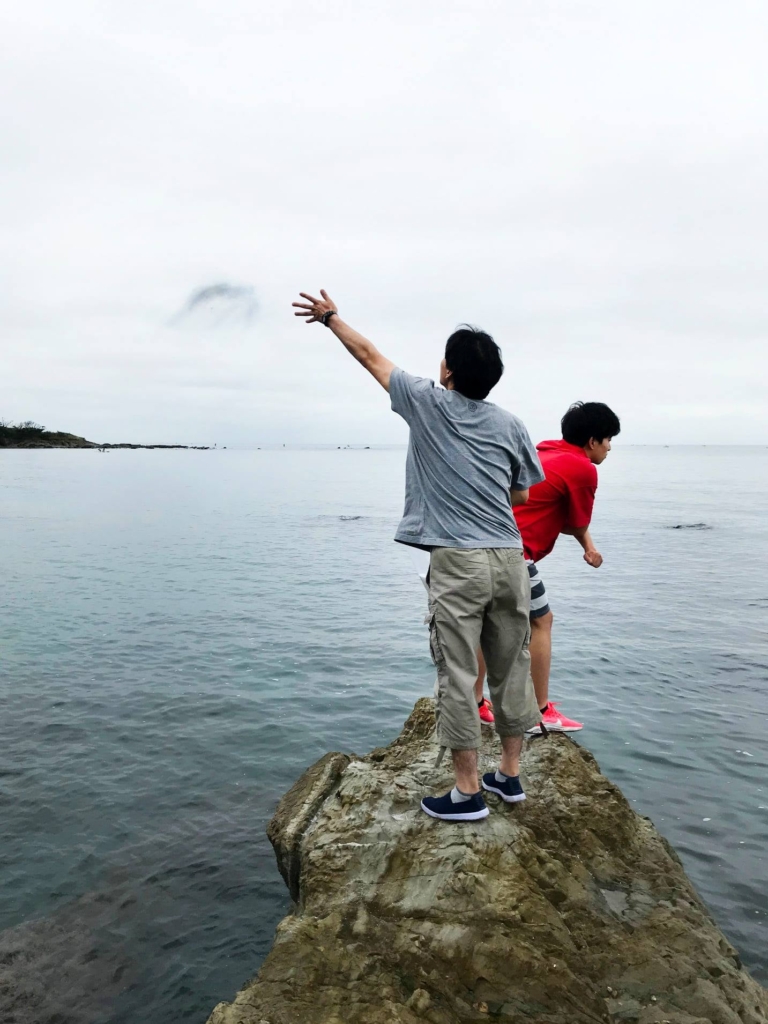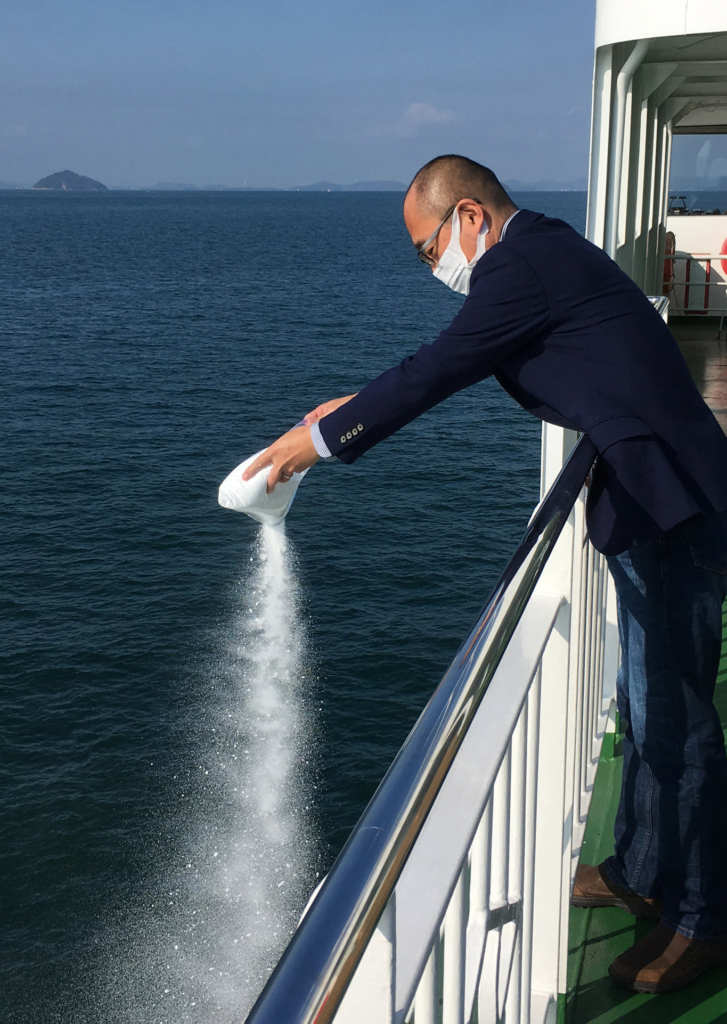 皆さん、ありがとうございました。